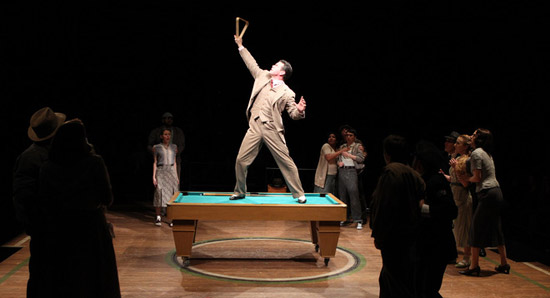 Cast members from the two shows currently being staged in the Arena Stage complex, The Music Man (pictured) and The Normal Heart, will stick around after performances next Wednesday, June 20, and again on Wednesday, July 11. Why? To sing showtunes around a piano, of course. Metro Weekly sponsors the free events, giving theatergoers added incentive to see either show on a Wednesday night (though you don't have to see a show to enjoy the showtunes, just pop on by). First performance is Wednesday, June 20, at 10 p.m. Arena Stage, 1101 6th St. SW. Free. Call 202-488-3300 or visit arenastage.org.
Get Spotlight in your inbox. Join our mailing list.
Read our newest blogs: Technocrat and Soundwaves!