A banner ad on a Metrobus rumbling down K Street last week caused at least one double-take.
Two attractive young men stand cheek to cheek inside a single T-shirt, gazing somewhat suggestively, like a pair of Siamese twinks. The tagline reads, "Be bright, be one."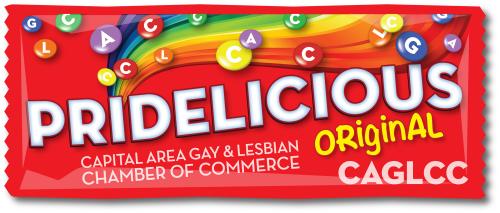 The ad, launched by Gap just in time for LGBT Pride Month, has provoked a boycott by "One Million Moms" (a name belied by its 47,000 Facebook fans).
But some of the criticism is coming from less-likely sources: LGBT supporters. One blogger praised the overall message but was dismayed that it was "measuring yet another type of human connection in terms of dollars and cents."
The debate hints at perennial questions about the meaning of the yearly celebration, but fails to probe the deeper relationship between businesses and Pride.
"The question isn't if Pride has become too commercial," says Mark Guenther, executive director of the Capital Area Gay & Lesbian Chamber of Commerce (CAGLCC).
"The questions should be: Are we holding these companies accountable? Are they part of the LGBT supplier-diversity chain? How do they score on the HRC [Corporate] Equality Index? … Activism and Pride 2.0 aren't just about marching, they're also about knowledge and understanding where we spend our money."
It's hard to blame businesses for reaching out to American LGBT consumers, who have an estimated $790 billion in purchasing power and are intensely brand loyal. That loyalty extends to companies that walk the talk: those that have gay-friendly policies or support LGBT causes. In some cases, LGBT consumers even put companies' policies ahead of price in their spending decisions.
"It's important that businesses have an avenue to show their support of equal rights and have an opportunity to be proud of the strides they have made to be inclusive," says Ryan Bos, executive director of Capital Pride.
KPMG, a professional-services corporation, shows its support in ways including sponsorship of a "VIP Lounge" for CAGLCC members at Hotel Monaco, a few blocks from the Capital Pride street festival.
"We agreed that it was a good fit," says Scott Shaughnessy, senior manager of KPMG. "The VIP Lounge helps to reinforce our commitment to community involvement on this very important day, during which the metro-D.C. GLBT community showcases and celebrates its diversity and its pride."
While swag bags, beer gardens and onstage entertainment are hallmarks of the street festival, it also provides valuable networking opportunities for LGBT-owned businesses.
Jason Zyk, owner of Z Construction, made his vendor booth in 2011 "look like a small house, complete with air conditioning, lighting" and a refrigerator. Not only did his booth jumpstart his certification as an LGBT Business Entity with the National Gay & Lesbian Chamber of Commerce, but it also put money in his pocket.
"I was blown away by the response I got," Zyk said. "I had over 20 solid leads and closed about half of those leads as business."
After four decades, a common thread has emerged in Pride celebrations. Whether it be the Dykes on Bikes or Speedo-sporting men on parade floats, families bedecked with rainbow face paint, or same-sex couples walking hand-in-hand a stone's throw from the U.S. Capitol, Pride at its essence is about being seen.
The same holds true for businesses. Without the presence of LGBT-owned enterprises and corporate sponsors — from financial institutions, insurance companies and media outlets, to the hospitality industry, technology companies and many others — Capital Pride would be a shadow of its current self.
"There was a time when these businesses wouldn't step foot at a Pride parade or LGBTA function," Bos says. "We should see this growth as a level of accomplishment."
The Chamber means Business. For more information, visit www.caglcc.org.
Matt Raymond is an independent public-relations consultant in D.C., an Advisory Neighborhood Commissioner in Logan Circle, and a member of the Capital Area Gay & Lesbian Chamber of Commerce.