When Whitman-Walker Health, the local community health center specializing in LGBT and HIV/AIDS care, hosts its July 21 forum on HIV/AIDS at George Washington University's Lisner Auditorium, the date will mark 29 years and three months since the District's first town-hall meeting on AIDS, also at Lisner.
"We all knew very little about this disease, had very little knowledge of how it was transmitted," remembers Councilmember Jim Graham (D-Ward 1), former president of Whitman-Walker Clinic, precursor to Whitman-Walker Health.
Graham says that first meeting, held April 4, 1983, served as a warning bell to the community, with organizers posting fliers for the event wherever they could, from bar bulletin boards to windshields.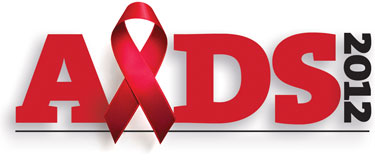 "It was a full house," Graham says, recalling a panel, which included one person with AIDS, fielding questions from a concerned audience.
Don Blanchon, executive director of Whitman-Walker Health, says that at the time science couldn't answer all those questions about the disease. But he credits a resulting call to action for providing a "jumpstart" to Whitman-Walker and other organizations' work on HIV/AIDS.
Today, after years of research, scientific advancements and public awareness of HIV and how it is spread, the "Return to Lisner" event is intended to be much more of an update about what's going on in the fight against HIV, says Chip Lewis, deputy director of communications for Whitman-Walker.
"To see the contrast on where we've come on HIV is very striking and very hopeful," he says.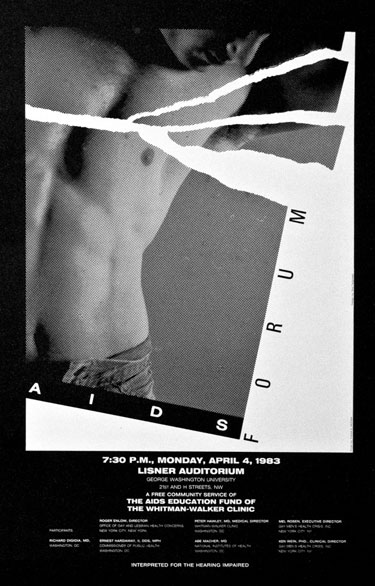 AIDS Forum poster from 1983
The event will feature a performance by the Gay Men's Chorus of Washington, remarks by organizers and a keynote speech by Jeanne White-Ginder, the mother of Ryan White, an Indiana teenager who was infected with HIV by a blood transfusion and the namesake of the nation's largest federally funded program for low-income, uninsured and under-insured people living with HIV/AIDS.
The event will also feature a panel of HIV/AIDS experts, including Regan Hofmann, editor-in-chief of POZ magazine; Phill Wilson, president and CEO of the Black AIDS Institute; and José Zuniga, president of the International Association of Physicians in AIDS Care.
"When I started dealing with this 29 years ago, I never thought we'd still be dealing with this," Graham says. "So I don't see this as a reunion of sorts. I see it as an opportunity to continue in the Lisner tradition of providing solid information to fight the spread of this disease and provide ancillary care to those who need it."
Blanchon says WWH intentionally planned the event to coincide with the XIX International AIDS Conference (AIDS 2012), adding that 51 local organizations have signed on as cosponsors, and that more than 200 people have already registered for the event.
The forum is especially timely in light of the District's annual report on HIV/AIDS, says Blanchon, released by Mayor Vincent Gray (D) and Department of Health officials June 20.
"There are three numbers that show cause for concern, meaning our work is not done," Blanchon says. "One is the 835 people last year who were newly diagnosed with HIV. A second is 207 deaths from AIDS-related causes last year. The third is the statistics showing that, from 2005 to 2009, only 29 percent of HIV-positive people achieved full suppression of their viral loads, meaning there's less risk of transmitting the virus."
"Return to Lisner: A Forum on HIV/AIDS" is Tuesday, July 24, 7 p.m., at Liner Auditorium, 730 21st St. NW. Registration is required, available at whitman-walker.org. For more information, call 202-745-7000.
This is the fourth in a series of articles leading up to the XIX International AIDS Conference (AIDS 2012), to be held in Washington July 22 to 27. For more information about the conference, visit aids2012.org.