Today, the Human Rights Campaign is releasing what it calls "groundbreaking research" involving "more than 10,000 LGBT-identified youth ages 13-17." The national LGBT political organization is releasing the survey as part of the start of incoming Human Rights Campaign president Chad Griffin's tenure at the helm of the group.
HRC, headed by Joe Solmonese since 2005, says the results show that "LGBT youth are profoundly disconnected from their communities — and yet "often report resilience in facing today's challenges and a sense of optimism about tomorrow's possibilities." Solmonese's last day is June 11, but the survey release makes clear that the changeover already has begun.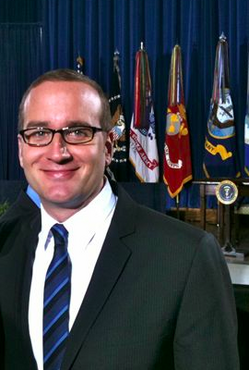 Posing questions about how LGBT youth address life at home and school and in their community, the survey, a copy of which was reviewed by Metro Weekly, both looks at distinctions between LGBT-identified youth and those who do not identify as LGBT and it also delves more deeply into specific areas of concern for LGBT youth.
For example, the survey report concludes:
Compared with their peers, LGBT youth in this survey report a greater sense of isolation or separation from their community in general, and among specific community activities. Fewer LGBT youth have an adult in their community to talk with if they feel worried or sad, compared with their peers. When thinking of their future, LGBT youth believe to a greater extent than their peers that they must leave their community to make their hopes and dreams come true.
Specifically, the survey finds that 47 percent of LGBT youth say they do not "fit in" in their community. In comparison, only 16 percent of non-LGBT youth say the same.
Griffin said in a statement announcing the release of the survey, "No one would say that growing up LGBT is easy, but this survey is a stark wake-up call to the daily toll that discrimination takes on vulnerable young people."
Echoing comments Griffin made to Metro Weekly on the day his appointment was announced, Griffin added in today's statement, "We have a responsibility to change that, because we know all too well that there are real life consequences to inaction."
Regarding the differences in growing up LGBT-identified or not, the survey finds, "When given an opportunity to describe their most important problem or the one thing in their lives they would like to change, LGBT youth and their peers have different experiences and priorities. LGBT youth describe the challenges they face as being directly related to their identity as LGBT."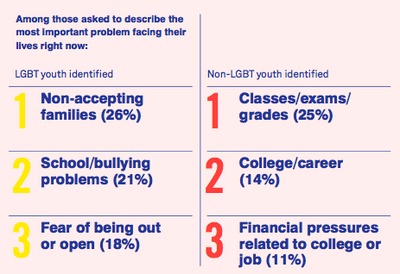 The survey goes on to look at a series of questions about growing up identified as LGBT. It notes, "When asked in an open-ended question what it is like to be LGBT in their communities, 60% of the LGBT youth described negative experiences and 42% described positive aspects."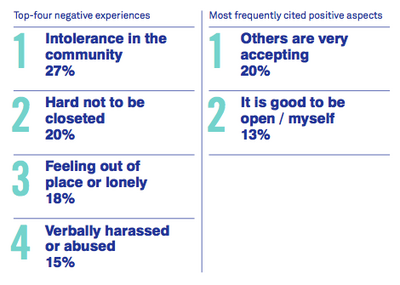 At the same time, however, the survey reports that "nearly half (49 percent) of LGBT youth believe things are getting much better or somewhat better in their communities. Another 41 percent say things are about the same, while 9 percent of LGBT youth report that things are getting much or somewhat worse in their communities."
HRC stated that it "advertised this survey link through social media, as well as through direct communication with LGBT youth centers across the country, noting that "[t]his method of collecting interviews is common in exploring hard to reach populations." As such, the organization noted that the methodology of the online survey "does not represent a truly random opt-in sample" and, accordingly, "[t]raditional measures of margin of error do not apply."
READ the report and more information at HRC's site.