Health activists, get ready for a busy July, because Washington will be playing the role of host city.
With D.C. set to host the 19th Annual International AIDS Conference, aka AIDS 2012, from July 22 to 27, organizers for the Gay Men's Health Summit (GMHS) are staging their own events during the two days leading up to AIDS 2012.
David Mariner, director of The DC Center, which is partnering with the George Washington University School of Medicine and Health Science, the National Coalition for LGBT Health, Us Helping Us and Whitman-Walker Health to host this seventh Gay Men's Health Summit, says the aim of the conclave is to offer a holistic approach to gay, bisexual and transgender men's health and wellness.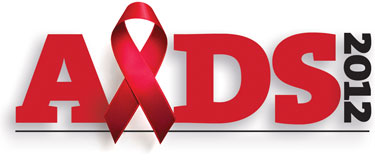 "Often, such events are dictated by funding strains," Mariner says. "So you'll have a focus exclusively on smoking or on AIDS, which, while important, are not the only issues facing gay men."
The summit's planned offerings will run the gamut, from one event hosted by Bears Do Yoga to another titled, "It's Not Racism, It's a Preference," about dating habits.
Raymond Robbins, a DC Center intern tasked with much of the GMHS planning, says the event will feature 40 different workshops during its two days. Some of those will target specific groups, such as GBT elderly or youth, while others will focus on specific problems such as addiction or mental health.
David Mariner
(Photo by Todd Franson/File photo)
Mariner says the host organizations are also making time pre- and post-summit for social events. For instance, the summit offers attendees an opportunity to see The Normal Heart at Arena Stage July 19. On Sunday, July 22, after an AIDS 2012-related "Keep the Promise" march and rally, which many summit-goers are expected to attend, the weekend caps off with the a reception – "Meet the Men of the International AIDS Conference" – at Cobalt, geared toward both the summit's attendees and those at the July 21 Global Forum on MSM (men who have sex with men) and HIV. That Saturday forum marks the fifth time such a pre-conference event has been held prior to the International AIDS Conference.
Christopher Dyer, a facilitator assisting the program committee for GMHS, says the summit is open to everyone, not just health professionals.
"It's easy to focus on HIV, because it's so prevalent in our community," he says. "But there are also emotional, mental health and self-esteem issues that are important. Even though we have all these beautiful rights and have made all this progress in recent years, we still, as a community, suffer from low self-esteem. We don't talk about issues like substance abuse, alcoholism, depression or the residual of growing up closeted."
The Gay Men's Health Summit will be held July 20 to 21 at George Washington University. Registration is $85, or $65 for students and senior citizens. For more information visit gmhs2012.org.
For more information about the Global Forum on MSM and HIV, July 21, visit msmgf.org.
This is the second in a series of articles leading up to the XIX International AIDS Conference (AIDS 2012), to be held in Washington July 22 to 27. For more information about the conference, visit aids2012.org.