A former newspaper reporter and current American University School of Communication professor, Rodger Streitmatter knows plenty about research and writing. Considering his relationship with husband Tom Grooms spanning three decades, it's safe to assume he also knows plenty about the intimacies and intricacies of coupledom.
That particular skill gives us Streitmatter's latest project, Outlaw Marriages: The Hidden Histories of Fifteen Extraordinary Same-Sex Couples, a nonfiction book released in May.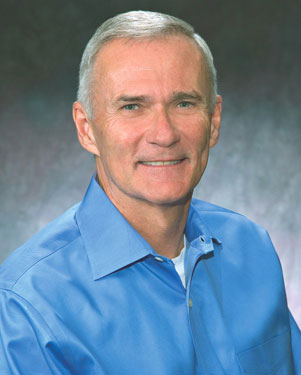 Rodger Streitmatter
(Photo by Jeff Watts)
"I was able to discover significant ways in which, in most cases, the lesser-known partner contributed to the success of the better-known partner," Streitmatter says of the work that went into this book, which profiles such famous couplings as Audre Lorde and Frances Clayton, Alice B. Toklas and Gertrude Stein, and Aaron Copeland and Victor Craft. "I know how powerful a force a relationship can be to someone. In every relationship, there are ways one partner helps the other."
Streitmatter's intention was to also move beyond well-mined areas of the same-sex marital study.
"We all know that quite a bit has been written about legal issues, religious aspects, the economic aspects (of same-sex marriage), all these different areas. But not very much has been written from a more personal point of view of what kind of benefits there are for same-sex marriage."
Aside from the writing, Streitmatter is preparing for a reading. Tuesday, June 19, he'll offer one of just a tiny handful of promotional readings, the only one scheduled for Washington – which has helped him narrow down which of the book's 15 couples he'll present.
"I plan to highlight Walt Whitman and Peter Doyle, the one couple in the book who really were located in Washington," Streitmatter promises, adding that Whitman and Doyle will be in the good company of Lorde and Clayton, along with Greta Garbo and Mercedes de Acosta. –Will O'Bryan
Rodger Streitmatter reads from Outlaw Marriages Tuesday, June 19, at 7p.m. at Politics and Prose, 5015 Connecticut Ave. NW. For more information, call 202-364-1919 or visit politics-prose.com. For more information about Outlaw Marriages, $26.95, visit beacon.org.