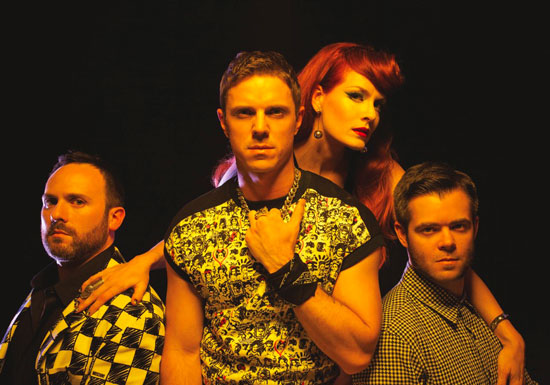 Scissor Sisters
(Photo by Neil Krug)
Do you know what a "kiki" is? If not, it's just a matter of time.
"I really had no idea that the response would be so nuts," says Scissor Sisters frontman Jake Shears. "The gays are really, really freaking out about it."
It's true: the '90s-era style house jam "Let's Have A Kiki" has been generating serious gay buzz. As vocalist Ana Matronic, the band's lone female member explains in the song, "a kiki is a party for calming all your nerves." It's essentially an underground party, a gathering of friends at someone's house in the wee hours of the night.
"We kind of slipped [the song] out about three weeks before the album came out," Shears says, referring to the band's fourth set Magic Hour, released a month ago. "If we can give people a song for the summer, that's kind of all you can ask for really."
Chances are, Scissor Sisters, the world's most popular gay band, will also give D.C. the concert of the summer when they play back-to-back shows next week at the 9:30 Club. "I have a lot of good memories there. It's one of my favorite places to play," Shears says about the storied venue.
As anyone who's seen Scissor Sisters live knows, it's not just one giant, public kiki, with one fun but frivolous disco-tipped rock song after another. For every "Kiki," there's Magic Hour's opening track, "Baby Come Home," in which Shears conveys the loneliness an open relationship can bring, as one partner is home alone late at night while the other is out "giving someone the time."