Having worked for many years to address the AIDS epidemic, especially among gay and bisexual men, I find it enormously inspiring to see thousands of medical providers, researchers, activists and ordinary people from around the world come to Washington for the XIX International AIDS Conference. Just a few short years ago it would have been impossible to hold the conference in this country, on account of the recently repealed HIV travel ban. The abolition of that counterproductive and discriminatory policy, born out of homophobia and ignorance, is a symbol of our nation's progress in confronting the epidemic.
Still, we cannot lose sight of the reality that AIDS is a disease that disproportionately impacts gay and bisexual men, as well as men who have sex with men (MSM) who identify as neither. A new study by the Black AIDS Institute reveals, astonishingly, that 60 percent of black gay men in the U.S. become infected by the time they turn 40. It is imperative that we address the structural factors that make this group so vulnerable, including rampant homophobia and lack of access to health care – the latter of which is a consequence of the enormous socioeconomic and racial inequalities still affecting our country half a century after the civil rights era.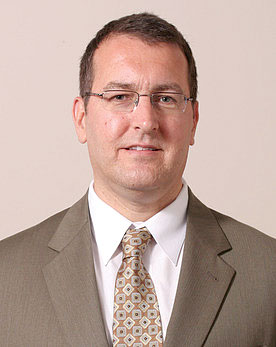 Sean Cahill
Looking more broadly at gay men in the U.S., we need to work to ensure that institutions throughout the country are accepting of LGBT youth, as homophobia drives many into isolation and toward risky behaviors. HIV infections are far too common among white gay men in their 30s and 40s. We must target this group to promote healthy sexual behavior, as well as physical and mental health, and reduce substance abuse.
We also must not ignore the AIDS epidemic among older gay men. AIDS is a graying disease in this country. Many gay men over 50 lost friends, lovers and other social supports to the AIDS epidemic. Their consequent isolation leads many to neglect their physical, mental and sexual health, not only failing to manage their symptoms but to engage in unsafe sex. Older Americans diagnosed with HIV are more likely to also have AIDS, which leads to poorer treatment outcomes.
HIV does not exist in isolation from other medical problems. We must address it as part of the broader context of poor sexual health, with nearly 20 million Americans getting an STD each year, half of them 24 or younger. We have not gone nearly far enough in replacing misguided and often deceptive abstinence-only sex education curriculums.
Beyond the U.S., it is only recently that HIV-prevention and treatment efforts based in developing countries have begun to recognize that gay and bisexual men and other MSM are among the highest-risk groups for HIV. As Secretary of State Clinton said Monday in a compelling plenary speech, we must eliminate laws that criminalize homosexuality, for how can safe sex even be discussed, let alone treatment be provided, when gay men are forced into silence and secrecy?
The FDA's approval last week of pre-exposure prophylaxis (PrEP) has the potential to revolutionize HIV prevention. We must be careful, however, to ensure that this treatment is not oversold as a magic bullet that substitutes for other, more traditional means of HIV prevention. If PrEP is integrated with behavioral interventions that reduce risky behaviors and promote adherence to a drug regimen, and structural interventions that address the social and economic factors that make black heterosexual women and gay men of all races especially vulnerable to HIV here in the U.S., the future of combating the epidemic looks bright.
We have no shortage of success stories in fighting AIDS. We must learn from these successes as we look forward to a future without HIV – a future that seems more achievable than ever.
Sean Cahill is director of health policy research at the Fenway Institute in Boston.