In response to Metro Weekly's exclusive June 19 report on a series of decisions from the Department of Justice's Board of Immigration Appeals that sent back same-sex, binational couples' marriage-based green card requests for additional fact-finding in a way that could make the couples eligible for relief if the Defense of Marriage Act were to be found unconstitutional, a DOJ spokeswoman told Metro Weekly that the decisions did not represent an across-the-board policy and, after following up with other officials, a second DOJ official said the timing of the cases was coincidental.
Lavi Soloway, the founder of Stop the Deportations and an attorney arguing several of the impacted cases, told Metro Weekly in mid-June that the move was "historic" and reflects DOJ's apparent view that "there may very well be, a year from now, a post-DOMA world." DOJ, in accordance with a decision by President Obama, stopped defending the constitutionality of DOMA in court challenges in early 2011. Immigration Equality's legal director, Victoria Neilson, told Metro Weekly since that initial report, "We know of at least one other BIA remand with similar language."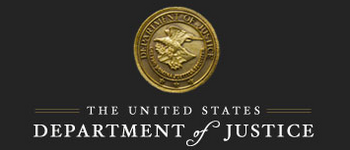 The move appears to have evolved from a decision by Attorney General Eric Holder more than a year ago, when he intervened in a BIA case on May 5, 2011, vacating a decision by the BIA related to the application of Paul Wilson Dorman in which the BIA had applied Section 3 of DOMA to his case to deny his petition. Dornan was in a civil union with his partner, and Holder, among other questions, had asked the BIA to resolve whether Dorman and his partner's civil union was treated like a marriage and whether, if it was, the couple would be eligible for relief were it not for DOMA.
Neilson explained these new decisions as fitting in that mold, stating, "When the Attorney General issued its precedential decision, Matter of Dorman, last year, we interpreted this to mean that adjudicators should adjudicate all factual, non-constitutional issues in lesbian and gay cases where marriage is at issue. These new BIA decisions seem to signal a trend that the BIA wants US [Citizenship and Immigration Services, within the Department of Homeland Security] to engage in this fact-finding in marriage-based petitions."
Asked whether the BIA decisions constituted a new policy, however, Nanda Chitre, a DOJ spokeswoman, told Metro Weekly shortly after the initial publication, "The BIA does not have such a policy on how to handle DOMA cases. Each is decided on a case by case basis. As we have said before, the Department is continuing to follow the President's direction to enforce DOMA. While the Department has discretion to make individual case determinations, it has not granted any form of relief to the entire category of cases affected by DOMA."
In response, Metro Weekly asked about the unusual timing of the cases and decisions. Of the four cases reviewed by Metro Weekly, the earliest one to be appealed was on June 15, 2011, and the most recent was appealed on February 28, 2012. Yet, all of the BIA decisions in those appeals were released within a month and a half of one another. Soloway said the wait on the decision from the first case was extremely atypical. Metro Weekly sought clarification as to what, if not the formulation of a policy, would lead to such unusual timing.
DOJ officials did not respond with an answer to that inquiry for more than a week. A DOJ official, after consulting with others, told Metro Weekly this past Friday, June 29, that they were unaware of "any reason other than that is how the cases fell."
Soloway was incredulous. "The BIA held off rendering decisions on any of our appeals until recently, despite having instructions from the Attorney General in the Dorman case 14 months ago that seem to have informed its recent move to remand four of our pending cases. Each of the four remands contained nearly identical instructions to the USCIS, in effect rejecting their summary 'DOMA denials' and requiring, most significantly, a finding in each case that the marriage would qualify for a green card if DOMA were no longer the law," he wrote to Metro Weekly.
In spite of the DOJ's comments, Soloway added, "It appears that there was a decision in the past two months, at least within the BIA, that USCIS' denials of these green card petitions would be rejected and that the cases would be remanded with instructions that closely follow the Attorney General's instructions to the BIA in the Dorman case."
Neilson also noted that, regardless of the DOJ actions, it is not yet clear that the same actions are going to be taken by the USCIS, which has the responsibility to investigate and consider the initial green-card applications. Specifically, she noted, "We are continuing to hear that marriage-based petitions for lesbian and gay couples are being denied by USCIS. So it remains to be seen what the long-term significance of these remands will be.
As to those concerns, Soloway concurred, stating, "We are now working with USCIS to ensure that all green card petitions filed by married lesbian and gay couples are fully adjudicated. We urge USCIS to issue written decisions in conformity with the BIA rulings that require full fact finding on the eligibility of the foreign spouse for a green card in the absence of DOMA."
Meanwhile, the question of DOMA's constitutionality moved one step closer to resolution on June 29, when the House Republican leadership-controlled Bipartisan Legal Advisory Group filed its petition asking the Supreme Court to review the appeals court decision from May striking down Section 3 of the law, which creates the federal definition of marriage.