When it comes to your health, it is best to be like a child.
So says Kevin Brooks of Baton Rouge, La., a featured speaker at the Gay Men's Health Summit, with his workshop, "Learning to Play Again."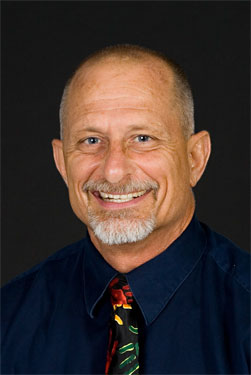 Kevin Brooks
"We forget about the value of play," Brooks says. "It causes you to laugh, to smile, and you forget about your pains, aches and cares."
Brooks, a licensed massage therapist who is associated with Heartsong Southeast, an ecumenical nonprofit organization dedicated to providing spiritual opportunities to people affected by HIV and AIDS, says play can be beneficial to a person's health.
"When you play, you exercise your outward muscles," he says. "When you play, you laugh and smile. When you laugh, your abdominal muscles are tightened while your overall body is relaxed. You do it in such a manner that you don't even realize you're doing it."
Brooks says his workshops typically involve engaging audience members by encouraging them to do small exercises disguised as playful activities. For instance, he makes audience members run through a makeshift obstacle course of recycled materials while performing other tasks like balancing a balloon.
"Play is one of the most exciting things anybody can do," he says. "Play brings out the kid in us, lets us check our adulthood at the door. When you learn to play again, you look at things in a new light."