Next weekend, D.C. gets its own pop-up gay bookstore.
"We are temporarily taking over the empty storefront right next to the center," explains The DC Center's David Mariner. "There are so many people that miss the days of Lambda Rising, and miss having an LGBT bookstore."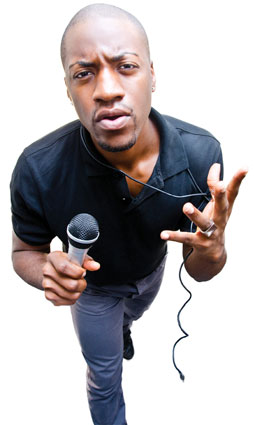 The pop-up bookstore, open the evening of Friday, Aug. 3, and all day Saturday, Aug. 4, and will feature 15 vendors – both publishers and independent authors – offering more than 1,000 books, including many used books donated to the center.
The pop-up bookstore is just one aspect of the Center's second annual OutWrite Book Fair, which on Saturday, Aug. 4, presents nearly a dozen readings with both new and relatively established authors from D.C. and beyond, including Wayne Hoffman, Sampson McCormick and La Toya Hankins. The readings kick off with Rick McGranahan, a former dancer in D.C. strip clubs who went by the name Puppyboy. "Believe it or not this is the second book that we've featured in OutWrite about the male adult gay industry in D.C.," says Mariner.
OutWrite also shines a light on black LGBT poets Saturday evening with the discussion "head/heart/soul" featuring Rashid Darden, Monica A. Hand, BuddahDesmond and Red Summer. That's just one of a handful of spoken word/poetry events organized by The DC Center's Regie Cabico, who aims "to make D.C. a spoken-word arts capital." Patrons to OutWrite can even purchase for $10 what they're calling a "chatbook" documenting the work of those poets who took part in the center's inaugural Capturing Fire festival a couple months ago. These limited-run, small chatbooks will be hand-stitched by Lin Wang, the center's arts intern, with all proceeds going to fund the Center's arts programming.
"Arts is something that we don't get a lot of grants specifically for," says Mariner. "So we really put these events on shoestring budgets." '
The OutWrite LGBT Book Fair is Friday, Aug. 3, from 6 to 9 p.m., and Saturday, Aug. 4, from 11 a.m. to 9 p.m. The DC Center, 1318 U St. NW. For more information, call 202-682-2245 or visit thedccenter.org or outwritedc.org.