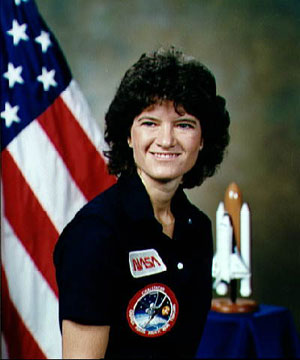 "In addition to Tam O'Shaughnessy, her partner of 27 years, Sally is survived by her mother, Joyce; her sister, Bear; her niece, Caitlin, and nephew, Whitney; her staff of 40 at Sally Ride Science; and many friends and colleagues around the country."
From a short biography posted yesterday at Sally Ride Science. Ride, 61, the first American woman to travel into space, succumbed to pancreatic cancer on Monday.
Ride's sister, Bear, who is a lesbian noted in an interview with BuzzFeed's Chris Geidner,
"I hope it makes it easier for kids growing up gay that they know that another one of their heroes was like them."
Bear also noted that her sister was a private person who "didn't use labels."
O'Shaugnessy, who has known Ride since the age of 12, is the COO and executive vice president of Sally Ride Science.
Primary Source: Huffpost Gay Voices.
Get Last Word in your inbox. Join our mailing list.