Next month, Washington will play host to AIDS 2012: The XIX International AIDS Conference and its 20,000 delegates from nearly 200 countries – including 800 scholarship recipients and more than 2,000 journalists from around the world. The premier gathering for those working in the field of HIV, as well as policymakers, persons living with HIV and other individuals committed to ending the pandemic, the International AIDS Conference gives the world an opportunity to assess recent scientific developments and lessons learned, as well as collectively chart a course forward.
To be fair: The metropolitan D.C. region hosts conferences of this size pretty regularly, so D.C. natives are used to the thousands of tourists that clog downtown between M Street NW and Constitution Avenue. But the city's LGBT-owned businesses don't always feel the reason to hope there will be increased foot traffic. This particular conference, however, will almost certainly include a relatively large portion of attendees interested in patronizing businesses in the city's neighborhoods with particularly high LGBT foot traffic.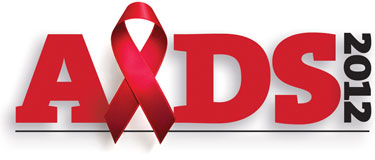 When attendees have had their fill of scientific presentations, structured dialogues, satellite meetings, exhibitions and touring the Global Village, they will no doubt be excited to visit the city's bars, restaurants and retail shops. In fact, Town Danceboutique is hosting an official kick-off event for the week, "AIDS 2012 Reunion," on Saturday, July 21. Ed Bailey, Town co-owner, said, "Town is excited for the unexpected opportunity to entertain what will be some of the largest crowds of the year during a season that is usually slower than others … but, more importantly, we are proud to play even just a small part by being involved in what is clearly a significant week with regard to the major, ongoing health issue for our community."
It's not just the bars and restaurants that are expecting increased foot traffic, however. Scott Jussila of Room & Board had this to say: "We support many aspects of the gay community, from The Trevor Project, Whitman-Walker, Team DC, HRC, The Gay Men's Chorus, Pride Week, Reel Affirmations, Capital Classic, as well as many others in small and hopefully not so small ways. To have this important conference in our 'back yard' is very special and means we will be able to reach not only our regional and neighborhood clients, but it also allows us to have a national reach. Being at the corner of T and 14th [Streets NW] allows us to have a strong presence with such terrific design neighbors, restaurants and residents in such close proximity to the Convention Center. [It also] allows us to have a natural flow of traffic from conventions as important as the 2012 AIDS conference."
So, there you have it. Point our guests from around the world in the direction of our LGBT businesses, and make them feel welcome. They are here for a good cause – and we are here for their business!
To learn more about AIDS 2012, visit 'aids2012.org.
The Chamber means Business. For more information, visit caglcc.org.
Kate Karasmeighan', CAGLCC board secretary, is the director of corporate relations at the Gay & Lesbian Victory Fund and Institute.