Even at 30 years and counting, and even among gay men, HIV/AIDS is still an unknown entity.
Justin Goforth, director of the medical adherence unit at Whitman-Walker Health, the local community health center specializing in HIV/AIDS treatment, and an HIV-positive man, says there remain major misconceptions about the disease, largely due to societal stigma placed on those who become infected.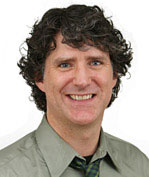 Justin Groth
(Photo via Whitman-Walker Health)
Goforth says he wanted to address the issues related to the fear of the disease and barriers to its detection and treatment at the upcoming Gay Men's Health Summit, which he will attempt to do with his "brainchild," a workshop titled "HIV: Thirty years of fear and stigma: How do we move forward?"
Goforth expects the workshop, which will feature speakers from D.C.-based organizations such as the Sexual Minority Youth Assistance League (SMYAL) and Metro TeenAIDS, to address topics ranging from the evolution of prevention messages over the course of the HIV/AIDS epidemic, to whether fear-based prevention messages are effective in combating the spread of the virus.
Goforth also would like to address treatment, care and the role of pre-exposure prophylaxis and post-exposure prophylaxis as methods of preventing the spread of HIV, as well as changes over the years in condom use. Each of those topics, he says, needs to have a special messaging that focuses more on educating people and encouraging them to be proactive in protecting their health, rather than reinforcing societal stigma that will only force the disease underground and hasten its spread.
Related to that messaging component, one of the questions that Goforth says he is constantly asked is about the lack of fear of the disease among youth, particularly male youth who have sex with other males, who have the fastest-growing infection rates. He says gets tired of the question, finding it judgmental, and, more importantly, he says there is no evidence that fear tactics work – particularly if the goal is to have gay men and gay youth get tested regularly and seek out treatment if they test positive for HIV.
"The culture we've built over the past 30 years is still one burdened with guilt and shame," he says. "There's tremendous judgment of people with HIV, even within the gay community."
But while Goforth can himself rail against, for example, a recent New York ad campaign that targeted gay men by showing graphic photos of X-rays, atrophying brains and rectal cancer they claimed were associated with HIV, which he says are images that would discourage people from learning their status and seeking treatment, he also says he doesn't expect the workshop to be his personal soap box.
Rather, he says, the panel of local experts might not even get to certain topics he has listed on his agenda, because the audience might take the conversation elsewhere. As with other workshops at the Gay Men's Health Summit, emphasis is placed on audience participation and less on a lecture-style format.
"We'll let it be organic, go where it needs to go," he says. "I'm hopeful this will be a dynamic discussion."