An attempt by a House committee to halt proceedings on a case challenging the constitutionality of Section 3 of the Defense of Marriage Act (DOMA) was denied today.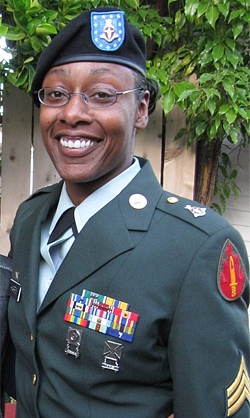 The U.S. District Court in the Central District of California ruled that proceedings would continue as scheduled in Cooper-Harris v. USA.
It was yet another defeat for the Republican-controlled Bipartisan Legal Advisory Group (BLAG), which has been defending the constitutionality of DOMA since the Obama administration stopped doing so in February 2011.
BLAG had asked the California court to stay proceedings on the case last month until a court could rule in another DOMA challenge, Golinksi v. OPM, which has been petitioned to the Supreme Court for review.
In explaining the court's denial, Judge Consuelo Marshall stated that three factors from a previous case pertaining to court stays should be considered when granting a stay, including "1) damage that could result from granting the stay; 2) hardship that may result if the stay is denied; and 3) following an 'orderly course of justice' measured in the simplification or complication of 'issues, proof, and questions of law' that may result from a stay being granted."
"After weighing the Lockyer factors, the Court DENIES the Advisory Group's Motion to Stay Proceedings," Marshall wrote.
The case surrounds Tracey Cooper-Harris, who served in the Army for 12 years and was honorably discharged in 2003. After being diagnosed with multiple sclerosis in 2010, the Department of Veterans Affairs denied her request for benefits for her wife, Maggie Cooper-Harris, because of DOMA. The Southern Poverty Law Center then sued on the couple's behalf.
Federal courts across the country have struck down DOMA as unconstitutional, with several cases having already been sent to the Supreme Court for review. It is widely anticipated that the high court will issue a ruling on DOMA's constitutionality by June 2013.
[Photo: Tracey Cooper-Harris (Courtesy of Southern Poverty Law Center.)]