If you want to get with this week's Coverboy, you'd better grab some energy drinks and your dancing shoes, because 22-year-old Sedric describes himself as a "party animal." Despite having a "very serious" job as a government consultant, this Houston native loves to keep some balance in his life by cutting loose in his free time, either by swimming for exercise or frequenting local bars for happy hour specials. A member of the Capital Funk hip-hop team, Sedric says he could spend his nights dancing at the club. If you're seeking out this potential dance partner, you're most likely to cross paths with him at Town, Cobalt, Eighteenth Street Lounge or Barcode.
What's on your nightstand?
My iPhone charger, a cup of water and my glasses.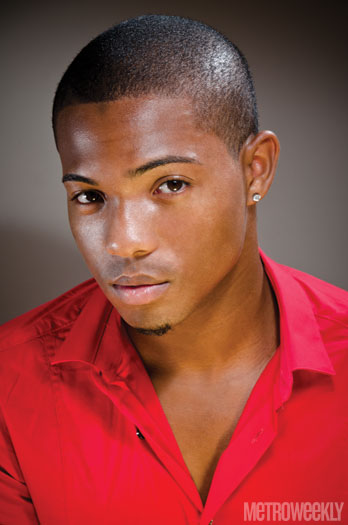 Sedric
(Photo by Julian Vankim)
What's in your nightstand drawer?
A lot of clothes. I have too many clothes and not a lot of space.
Where do you keep the condoms and lube?
In a shoebox, with all the free condom packages I get from when I go out.
What are your television favorites?
I am a drama-TV junkie. Current shows I'm in love with are Scandal, Dallas and Suits.
What was your favorite cartoon when you were a kid?
Hey, Arnold!
What superhero would you be?
Batman.
Who's your greatest influence?
All the teachers I've had growing up. They've always noticed the great potential in me. They've always pushed me to be the best that I can be.
What's your greatest fear?
Being 40, single and at the club on the weekends. I hope to be married and in love and with a family by that age.
Pick three people, living or dead, who you think would make the most fascinating dinner guests imaginable.
Adele, Rihanna and Beyoncé. My three favorite females on the planet right now.