A Michigan man pleaded guilty in federal court today to a hate crime charge for assaulting a man because he believed he was gay, marking the second time federal authorities have used new hate crime statutes to prosecute crimes motivated by the victim's sexual orientation.
Everett Dwayne Avery of Detroit admitted to striking a fellow customer in the face in a Detroit convenience store in March 2011 because of the man's perceived sexuality. Avery's assault resulted in numerous facial injuries to the victim, including the fracturing of the victim's eye socket.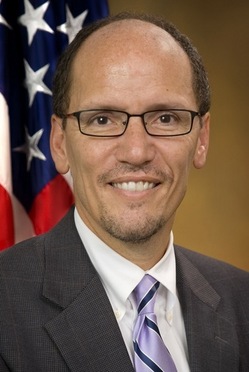 In a statement released today, the Department of Justice confirmed that the 36-year-old Avery had pleaded guilty to the federal hate crimes charge.
Avery is scheduled to be sentenced Nov. 28 and faces a maximum of 10 years in prison.
"Hate-fueled incidents have no place in a civilized society," said Thomas E. Perez, assistant attorney general for the Civil Rights Division. "The Justice Department is committed to using all the tools in our law enforcement arsenal, including the Matthew Shepard and James Byrd Jr. Hate Crimes Prevention Act, to prosecute acts of violence motivated by hate."
Despite opposition from some conservatives who view hate crime laws as an overstep of federal power, hate crime statues have been expanded in recent years.
Following the 2009 passage of the act named for Byrd and Shepard, which was signed into law by President Barack Obama, crimes based on perceived and actual sexual orientation and gender identity were added to federal hate crime statutes. The act also removed a prerequisite that a victim be engaged in a federally protected activity at the time of the crime.
U.S. Attorney for the Eastern District of Michigan Barbara McQuade added that by passing such laws, "Congress made it clear that an attack based on a victim's sexual orientation will not be tolerated in America."
According to FBI hate crime statistics, in 2010 there were 6,628 reported hate crimes, consistent with 6,604 incidents reported in 2009. Of those, 19.3 percent were motivated by sexual orientation.
Although the law was touted as giving federal authorities more room to pursue reported hate crimes that local authorities may choose not to, federal prosecutors have used the new hate crimes law just 11 times, according to a Justice Department spokesperson.
In April, two men were indicted by a federal grand jury in Kentucky for kidnapping and assaulting a man because he was gay. It marked the first time under the expanded hate crime law that federal authorities charged a person with a crime committed because of the victim's perceived sexual orientation.
[Photo: Thomas E. Perez (Courtesy of DOJ).]