Those of a certain age might recall that Marsha Mason was married to playwright Neil Simon. Before Simon, however, there was Gary Campbell.
"He was an actor and artist," recalls Mason in a spirited, free-ranging phone conversation. "I met him the first day that I landed in New York and we were married three months later. He was my first big mentor. He gave me my first orgasm. He was my rebel."
And, it turns out, he was gay.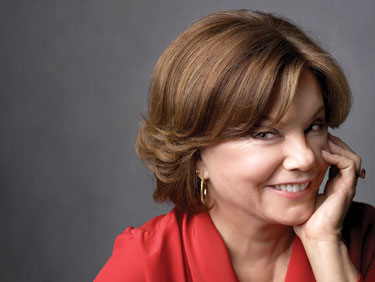 Marsha Mason
"When he told me, I said, 'Is it my fault?"' she recalls. "And he started to laugh and said, 'Don't be silly.' From that moment on that was just the way it was. I accepted it and that was just the way it was."
Campbell died a few years ago, but Mason had remained close with him and his partner for decades.
Those who might not remember Mason would do well to revisit some of the '70s films that brought her Oscar nominations, specifically The Goodbye Girl, in which she sparred – brilliantly – with a then-unknown Richard Dreyfuss, and Cinderella Liberty. Or you could stream seasons 4 and 5 of Frasier to watch her Emmy-nominated stint as a bartender who becomes romantically entwined with Frasier's dad, Martin.
Or you could just pop over to Harman Hall for Shakespeare Theatre Company's Free-for-All revival of their sumptuous production of All's Well That Ends Well, in which Mason stars as the countess.
"I like the challenge of Shakespeare," says Mason. "It's always a little intimidating because you're speaking in iambic pentameter. There are lines that need to be carried through, and with Shakespeare you can't act before or after the line. You have to act on the line. It's a wonderful discipline for an actor."
Mason adores working with director Michael Kahn, who directed the original 2010 production, "because he's so knowledgeable and so experienced and he understands actors. He has very specific and clear ideas of what he wants and is above all a scholar with Shakespeare, so you're working with one of the best. It makes things so much easier."
All's Well That Ends Well runs through Sept. 5 at the Sidney Harman Hall, Harman Center for the Arts, 610 F St. NW. Tickets are free, distributed through an online lottery system, held daily. Call 202-608-6350 or visit shakespearetheatre.org.