The Boy Scouts of America has lost its biggest corporate donor, a turn coming less than two days after LGBT activists began circulating a petition urging an end of donations to the anti-gay organization.
Intel, the world's largest and most profitable computer chip manufacturer, announced Sept. 21 that the company would cease donations to the BSA because of the group's continued discriminatory ban on LGBT members and leaders.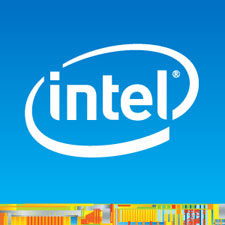 The decision came after it was revealed some of the biggest corporations in America have donated millions of dollars to the BSA, including those with policies against giving to groups that discriminate against LGBT people.
According to an investigation by The American Independent, 23 of the top 50 charitable corporate foundations gave at least $10,000 each to the BSA in 2010 for a grand total of $3.6 million.
BSA's biggest 2010 donation came from the Intel Foundation, which gave about $700,000 to local Boy Scout troops and councils. According to the report, both the Intel Foundation and the Verizon Foundation, which gave $300,000, have policies that specifically state that they will not donate to organizations that discriminate on the basis of sexual orientation.
After the revelation, Scouts for Equality founder Zach Wahls launched a petition urging Intel to pull their funding from the Scouts.
"Until the Boy Scouts of America removes this hurtful policy that is inconsistent with its own principles, they do not deserve the financial backing of companies that strive for workplace equality – especially innovators like Intel," Wahls wrote.
Less than 48 hours after the petition was launched and 30,000 signatures later, Intel announced it would cease contributions to the organization.
In a statement first provided to ThinkProgress announcing the decision, the head of diversity at Intel, Rosalind Hudnell, said Intel had re-evaluated its donation policy for organizations that discriminate based on sexual orientation.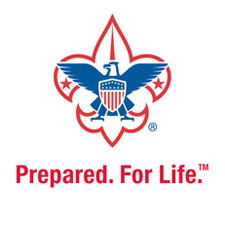 "Due to significant growth in the number of organizations funded, earlier this year we revisited our policies associated with the program, and applied new rigor that requires any organization to confirm that it adheres to Intel's anti-discrimination policy in order to receive funding," Hudnell wrote. "Intel is committed to fostering a culture of inclusion and to supporting the communities in which we live and work."
BSA spokesman Deron Smith said the group was disappointed by Intel's decision not to continue giving to local councils, but that BSA respects everyone's right to difference of opinion.
"We fully understand and appreciate that not everyone will agree with any one position or policy; however, we believe a strong partnership does not require full agreement on every societal issue," Smith wrote in a statement provided to Metro Weekly. "By focusing on the goals that unite us, we continue to accomplish incredible things for young people and the communities the BSA serves."
Wahls applauded the announcement by Intel, declaring that their decision lives up to their "corporate values of diversity, equality and individual liberty."
"Companies that support the LGBT community simply can't be in the business of funding organizations that discriminate," Wahls added. "Frankly, by sending this message, Intel is upholding the true spirit of scouting better than the BSA is today."
Wahls, who is an Eagle Scout and the son of lesbian parents, has been fighting the BSA's ban on out gay members since the 102-year-old BSA reaffirmed a membership ban on "individuals who are open or avowed homosexuals." The BSA continues to face fallout for the July decision, which was reached by a secret 11-member committee.
Both President Barack Obama and Republican presidential candidate Mitt Romney have said the organization is wrong to discriminate based on sexual orientation.
Wahls's petition was one of several challenging BSA's discriminatory ban. Another was launched by Greg Bourke of Kentucky, a gay man who was forced to resign as assistant Scoutmaster for his son's troop, despite receiving multiple honors for his dedication to the Scouts, including recognition by the Kentucky House of Representatives. The father of two, who has been partnered for 30 years, collected more than 3,000 signatures from individuals who oppose the BSA's discriminatory policy.
To make matters worse, the BSA was slapped with another public relations nightmare earlier in September after the Los Angeles Times published an exposé alleging that for more than 20 years the group covered up cases of child molestation.
According to the newspaper, a review of 1,600 confidential files dating from 1970 to 1991 show that "Scouting officials frequently urged admitted offenders to quietly resign — and helped many cover their tracks."
The Los Angeles Times reports that many cases of abuse are contained in confidential "perversion files" that date back to 1919. BSA lawyers have fought to keep the files secret, which "blacklist" alleged molesters from rejoining the group. The files show in more than 100 cases in a two-decade period the BSA actively sought to cover up allegations of abuse from police, parents and the public.