This week, The Guardian UK published an interview with Motown singer Stevie Wonder, 62. At the end of the article, reporter Paul Lester wrote that he asked Wonder if he was "surprised that there could, in 2012, be a [furor] at the revelation that a rapper might be gay?" The question seemed to be a specific reference to R&B singer Frank Ocean.
Wonder replied:
"I think honestly, some people who think they're gay, they're confused…. People can misconstrue closeness for love. People can feel connected, they bond. I'm not saying all [gay people are confused]. Some people have a desire to be with the same sex. But that's them."
Two days later, after objections to his comment arose online, The Advocate published a statement from Stevie Wonder, which was an apology of sorts:
"I'm sorry that my words about anyone feeling confused about their love were misunderstood. No one has been a greater advocate for the power of love in this world than I; both in my life and in my music. Clearly, love is love, between a man and a woman, a woman and a man, a woman and a woman and a man and a man…."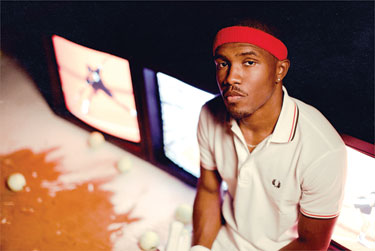 Frank Ocean
Frank Ocean had posted in July, to his personal Tumblr page, a very personal story about falling in love for the first time with a man who had a girlfriend:
"4 summers ago, I met somebody. I was 19 years old. He was too. We spent that summer, and summer after, together…. Most of the day I'd see him, and his smile. I'd hear his conversation and his silence.. Until it was time to sleep. Sleep I would often share with him. By he time I realized I was in love, it was malignant. It was hopeless, there was no escaping…. I don't have any secrets I need to keep anymore…."
The rising music star's post raised more questions than it answered, though, and a number of articles, opinions, and celebrity tweets followed Ocean's revelation. A few days later, his album, channel ORANGE, debuted well and received much critical praise.