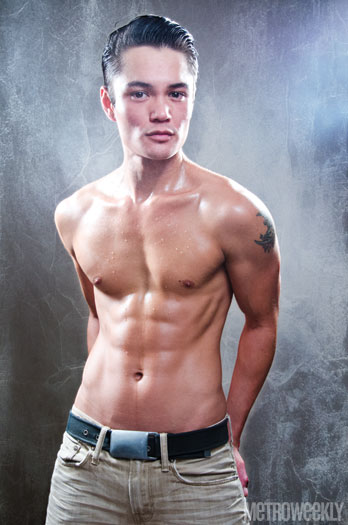 Coverboy: Clif
(Photo by Julian Vankim)
What's your favorite food to splurge with?
Crabs.
What's your favorite season?
Summer. It's when my birthday is – Aug. 24 – and you can do a lot more in the summer. Plus, I like being tan.
What kind of animal would you be?
A phoenix.
What kind of plant would you be?
A Venus flytrap.
What kind of car would you be?
A monster truck. You get to run over other cars.
What are you most grateful for?
Meeting my biological father when I was 24.
What's something you want more of?
More good friends.
State your life philosophy in 10 words or less.
Je vois la vie en rose.