Honesty and openness are the words to characterize Tyree's relationship with his mother. "She's my best friend," says the 25-year-old Virginia Beach, Va., native and self-described "mama's boy." While sometimes shy when meeting new people, Tyree is a man who prefers to be the life of the party and likes taking charge. Formerly "chunky," he has shed the pounds and balances his love of cooking with intense workouts at the gym, school and his job at a credit union. While this self-motivated man rarely has free time, when he does go out you might catch him at the Fireplace, Club Aqua or Bachelor's Mill.
What's on your nightstand?
An iPod, an iHome and a schoolbook.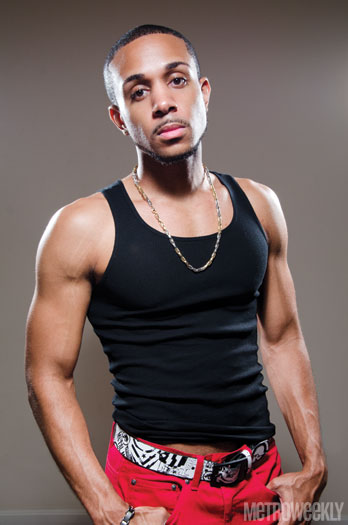 Coverboy: Tyree
(Photo by Julian Vankim)
What's in your nightstand drawer?
A lot of my fancy underwear that I would wear out, but not on a daily basis. I call them "go get 'em drawers."
Where do you keep the condoms and lube?
I have a small canteen bag in my closet, and I keep them in there.
What are your television favorites?
Right now I'm into a lot of reality TV shows. Love and Hip-Hop, R&B Divas, Single Ladies – and I'm waiting for The Real Housewives of Atlanta to come back on.
What was your favorite cartoon when you were a kid?
Tom and Jerry.
What superhero would you be?
I'd like to be Superman, but have the powers of Storm from X-Men.