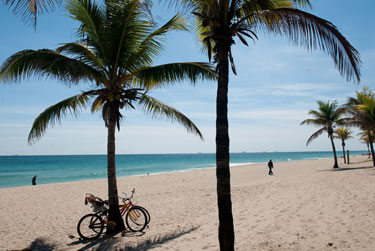 It's been a long, hot summer, but now it's time for a change of scenery. What sort of change is up to you. For those who would prefer the summer never end, autumn might mean beach weather – just not here. Trade the highway for the airways, and that's not a problem. Make sure your tray table is in its upright and locked position, and follow the sun.
Or wing your way east for off-season Europe's culture and discounts.
Perhaps you prefer exactly what fall offers in our own neck of the woods. Curl up by the fire in West Virginia, or maybe stroll through Central Park showing off your new Barneys scarf.
Whether you go far or near, there is change in the air.