More than 40 LGBT organizations and leaders have joined the fight for immigration reform in a fundraising effort to help pay for work permits for young undocumented LGBT immigrants.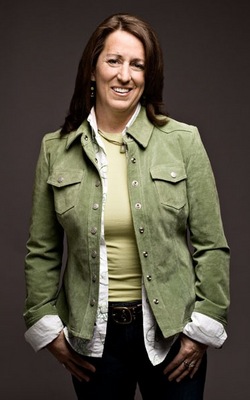 Having raised more than $75,000 so far, the groups hope to assist LGBT immigrants pay for the nearly $470 application fee for President Barack Obama's "Deferred Action for Childhood Arrivals" program. Under the new program, which took effect last month, undocumented immigrants brought to the United States as children can apply for two-year renewable work permits in order to avoid deportation.
The fund was established by the Los Angeles-based Liberty Hill Foundation, which works to advance social justice and will oversee distribution of the funds to qualified applicants.
The Human Rights Campaign, Gay & Lesbian Advocates & Defenders, Freedom to Marry and the National Center for Lesbian Rights are among the 46 groups and leaders that have contributed to the fund so far. Organizers have set a fundraising goal of $100,000.
Obama's deferred deportation program comes as the Democratically-backed DREAM Act, which would help put young undocumented immigrants on the path to citizenship, remains stalled in Congress due to Republican opposition.
In an email to Metro Weekly, HRC director of communications Michael Cole-Schwartz emphasized the importance of immigration reform, stating, "HRC stands with the coalition on comprehensive immigration reform because so many are deeply disadvantaged by our nation's immigrations laws including same-sex couples, and because undocumented LGBT people are incredibly vulnerable, with neither legal status nor protection from discrimination based on sexual orientation or gender identity."
According to NCLR Executive Director Kate Kendell, the message behind the fund is at the heart of the broader gay rights movement.
"This fund is at the core of what our movement is about — standing together and making a difference in the lives of people who are part of our diverse community," Kendell said in a statement. "We need these hardworking, talented youth to build a stronger future, and they need and deserve a chance to stop living in fear and on the margins."
According to Liberty Hill's website, the application process will go live on Sept. 21 at 9 a.m. Pacific time.
Here's the full list of contributors:
Aaron Belkin, Executive Director of the Palm Center
Center on Halsted (Chicago)
The Center/GLBT Community Center of Colorado
The Gay and Lesbian Community Center of Southern Nevada
Centerlink
Equality Federation
Family Equality Council
Freedom to Marry
Gay City Health Project (Seattle)
Gay Community Center of Richmond
Gay Men's Health Crisis (GMHC)
Gay & Lesbian Advocates & Defenders (GLAD)
Greater Palm Springs Pride
GSA Network
Horizons Foundation
Human Rights Campaign (HRC)
Immigration Equality
Paul Kawata, Executive Director of the National Minority AIDS Council
L.A. Gay & Lesbian Center
Lambda Legal
LGBT Center of Central PA
LGBT Center of Raleigh
LGBT Project of the ACLU
Massachusetts Transgender Political Coalition
MassEquality
Mautner Project Board and Staff
Metropolitan Charities
National Center for Lesbian Rights
National Coalition for LGBT Health
National Gay and Lesbian Task Force Action Fund
National Stonewall Democrats
The Lesbian, Gay, Bisexual & Transgender Community Center (New York City)
One Colorado
Out & Equal Workplace Advocates
The OUTreach Center (Madison, WI)
Pride Foundation
Pridelines Youth Services (Miami Shores, FL)
Q Center (Portland, OR)
Rainbow Community Center (Contra Costa, CA)
Ruth Ellis Center, Inc. (Detroit)
San Diego LGBT Community Center
Services and Advocacy for GLBT Elders (SAGE)
Servicemembers Legal Defense Network (SLDN)
San Francisco LGBT Community Center
Transgender Law Center
True Colors
[Photo: Kate Kendell (Courtesy of NCLRight.org).]