A Maryland man faces six charges ranging from attempted first-degree murder to theft after allegedly stabbing an unnamed victim after the two engaged in a sex act. According to various news sources, including The Washington Post, the victim has been described as "a man who was dressed as a woman." It is unknown at this time if the victim identifies as a transgender woman.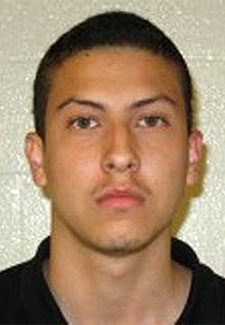 Christian Ariel Romero
(Booking photo via WUSA9)
Christian Ariel Romero, 20, of Hyattsville, is accused of stabbing the victim after discovering that his sexual partner was biologically male. The two reportedly met at a local bar on Saturday, Sept. 1. According to WUSA9, the victim agreed to engage in a sex act with Romero at the victim's Silver Spring home. Afterward, Romero allegedly took out a knife and stabbed the victim several times before fleeing the scene and stealing the victim's cell phone.
Police responded to the scene of the crime around 6:15 a.m., Sept. 2. The victim was later transported to the hospital with non-life-threatening injuries.
According to WUSA9, Romero later returned to the victim's home intending to apologize to the victim. Neighbors called police, who responded to the scene, where Romero told detectives he stabbed the victim.
Romero has been charged with counts of attempted first-degree murder, attempted second-degree murder, first-degree and second-degree assault, reckless endangerment and theft of a value less than $1,000. He is being held without bond and scheduled for trial on Sept. 28 at Montgomery County District Court in Rockville.