"Playing that role early on in my career actually helped me to come to terms with myself," Antonio Vargas says of playing Paul in a Boston production of the musical A Chorus Line. Paul is the shy Puerto Rican who breaks down recounting the loss of his family after he came out. "My experiences were not at all similar," adds Vargas, who's both out and still close to his family in Puerto Rico. "But exploring what that kind of situation does to a person, and seeing how he rose above it using performance, was very impactful in my life."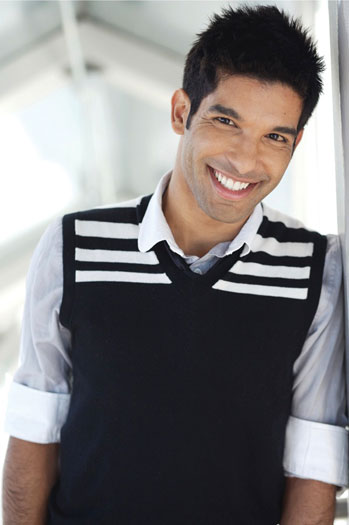 Antonio Vargas
In fact, playing that role helped solidify Vargas's decision to buck family tradition and switch his college degree from pre-med to the performing arts, which "just came to me so naturally." It took Vargas's family "a long time" to accept his career-switch from medicine.
Vargas, who has performed in regional productions of shows including Gypsy, Footloose and Joseph and the Amazing Technicolor Dreamcoat, hasn't yet made his mark on Broadway – "I'm almost there," he says. But he is a regular performer and choreographer at New York's Teatro Pregones. That theater will reprise his one-man, Afro-Caribbean music and poetry revue Baile Cangrejero for a month-long run in November.
And the New York-based artist has been making his mark in D.C. as well. He currently plays Polilla, an "impish matchmaker/servant character" in a classic comedy from Spain's Golden Age, In Spite of Love, now at GALA Theatre. "The character is kind of comic relief," he says, which allows him "to use my physicality as a dancer." Earlier this year Vargas made his GALA debut in Puerto Rico…Fua! Vargas was co-choreographer for that show as well as part of the ensemble — including memorably playing a transvestite prostitute. He laughs. "I'd never worn heels before!"
In Spite of Love runs through Oct. 7 at GALA Theatre at Tivoli Square, 3333 14th St. NW. Tickets are $36 to $40. Performed in Spanish with English surtitles. Call 202-234-7174 or visit galatheatre.org.