"Every civil rights movement reaches a juncture where the advancing minority realizes that gaining the keys to the castle requires economic power. The LGBT movement has crossed that point and is advancing on the castle. I'm excited to be part of the movement and know that I am making a contribution that will help create wealth and power for the LGBT community and advance my own career and economic success." – Robert Dodge, principal, Robert Dodge Photography'
That's one powerful statement. I suggest you read it again.
It's insightful, energizing, controversial and even cautionary because power is a means and not the end. The goal is to be accorded a rightfully owned slice of the pie and be recognized for the amount of business the LGBT community represents to the local, national and international economy. It's been a fact for a lot longer than we realize, but perceptions started to change the day we stood up to be counted and then realized the extent to which the LGBT community represents a significant economic force.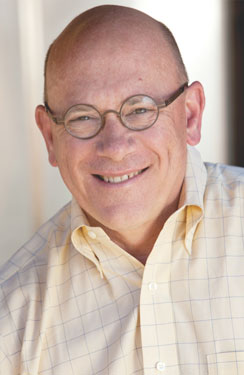 Robert Dodge
(Photo courtesy Robert Dodge Photography)
CAGLCC's business membership includes a directory listing. Within the past five years it's gone from an alphabetical list I could scan quickly, to a searchable database. Very few of the dozens of categories available come up with "no results." I am asked for referrals consistently, and it's been a while since the reply has been "I'll get back to you," because the resources are plentiful and the choices represent quality and leadership within each and every industry in the D.C. metropolitan region. I say this with confidence, because not only do I conduct business with a sizable group of chamber members, I rarely hear a referral did not work out advantageously.
Each and every one of these businesses contributes to the ever changing economic landscape, in part because the number of LGBT-owned businesses is rising and the fact that LGBT people will spend an estimated $790 billion in the U.S. in 2012, as estimated by Witeck Communications, a D.C.-based strategic communications firm with particular expertise in the LGBT market. While all of this money is not going back in to the community it's coming from, it's only in our best interest that LGBT businesses create awareness of their existence. One way is joining a local chamber of commerce, such as the Capital Area Gay & Lesbian Chamber of Commerce (CAGLCC). Across the country, more than 60 chambers are affiliated with the National Gay and Lesbian Chamber of Commerce (NGLCC). While nowhere close to representing a complete picture of how many LGBT businesses are in operation, it's certainly a way to be known.
To the point of Robert Dodge's castle metaphor, the goal isn't to take over – it's to join the ranks. There are no enemies in business, because there is enough to go around and competition is healthy. Business savvy is an acquired skill, and like every area of knowledge, not one accorded to any single demographic.
I'm an architect and because of government regulations I'm counted. I've owned a business for almost 12 years. The day I joined CAGLCC, Studio Santalla Inc. was counted as an LGBT-owned business. I followed that by certification by the NGLCC and became an LGBT Business Enterprise, which gives me access to more than 140 Corporate Diversity partners, who seek to do business with us. The Human Rights Campaign's Business Equality Index includes diversity as part of its scoring process, further incentive to those companies seeking to maintain high scores to do business within the community. This has not happened overnight, but it's growing in size and importance.
CAGLCC, the 2012 NGLCC Chamber of the Year, means business. For more information visit caglcc.org.
Join CAGLCC Saturday, Nov. 17, at g.life, One Day In DC, All Things LGBT. Visit g-lifeexpo.com for more information.
Ernesto Santalla is a D.C.-based architect and interior designer and serves as CAGLCC president.