Barbra Streisand sounds as great and glorious as she did in her heyday on her new offering, Release Me. Of course, that's because most of her vocals here were recorded in her heyday – outtakes that didn't make the cut of previous albums.
I'm not at all trying to suggest Streisand is no longer in top form. After all, just last year she gave us the all-new studio set What Matters Most, on which she sounded impeccable. In fact, one track here – "If It's Meant to Be" – was a leftover from that album, and recorded just two years ago.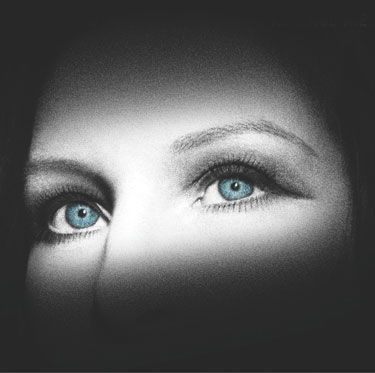 Barbra Streisand
A cynic could have a field day noting that she barely had to lift a finger to make this recording. Instead, the hard work was done by the various instrumentalists who re-recorded parts of various tracks. And then there was the job of the mixing engineers, tasked with making all the recorded vocals sound clear and captivating – sparkling like new.
And to think, it was so satisfying not doing much of anything, Streisand has already signed off to "produce" a second Release Me compilation, with additional unreleased recordings from her vault.
But, okay, time to cut the cynicism. At age 70, after 50 years in the music business and after producing a whopping 33 studio albums, by all means Streisand is allowed this indulgence. Especially so since it allows diehard fans to savor new-to-them material.
Furthermore, Release Me is notable because it finds a woman notorious for perfectionism letting down her guard. In a note included in the set's detailed booklet, Streisand concedes that she could have re-sung certain lines on certain tracks here in an attempt to improve them – but she held back. "There's no such thing as perfection, it's only striving for it that matters," she writes. "And I'm a bit less critical these days … but just a bit!"
Viewed in that light, especially, Release Me really shines.
No one but Streisand, naturally – and certainly no fans – will find much fault with the songs on Release Me. Maybe they could be a little jauntier, a little more au courant, a little more like the show-stopping song that closes the set, "Home."