Emboldened by California's historic ban on "ex-gay" therapy for LGBT youth, activists are continuing their fight against practices they say equate to child abuse.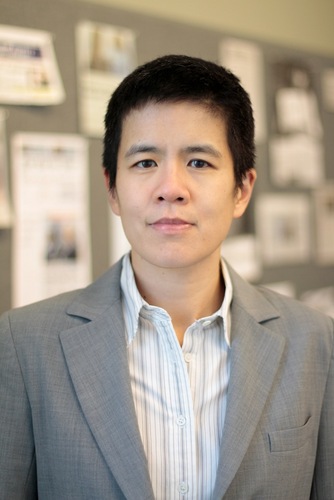 The Southern Poverty Law Center, a national civil rights organization, filed a complaint in Illinois today against a state licensed clinical social worker who also practices reparative therapy.
Filed with the Illinois Department of Financial and Professional Regulation, the complaint questions whether Paul McNulty of Bloomingdale, Ill., is in violation of the state's licensing standards because of his "ex-gay" private practice.
"By offering and embracing scientifically unsound and potentially harmful services that reflect prejudice, Mr. McNulty appears to be in violation of the State's licensing standards," wrote SPLC deputy legal director Christine Sun in the complaint.
The Illinois Caucus for Adolescent Health (ICAH) joined the SPLC in filing the complaint, outlining the destructive results such therapy has on LGBT youth.
During a conference call with reporters on Thursday, ICAH Executive Director Yamani Hernandez said McNulty's state license could be construed as an endorsement by the state of reparative therapy.
"This social worker is offering a practice that is harmful to the health of young people," Hernandez said.
McNulty is a 1989 graduate of the University of Illinois at Chicago and is associated with People Can Change and Exodus International, two organizations that advocate for "curing" homosexuality. McNulty did not immediately return requests for comment from Metro Weekly.
Although Illinois has no law banning reparative therapy, activists said they would support exploring such legislation with state lawmakers.
Sun added that it was no coincidence that the complaint was filed on the same day LGBT people celebrate National Coming Out Day.
"National Coming Out Day was established in order to promote a safe world for lesbian, gay, bisexual and transgender individuals to live truthfully and openly," Sun said. "This is in sharp contrast to the lies and bigotry peddled by the conversion therapy movement. We are happy that we can expose the movement and allow this day to truly reflect what it was established to do – support LGBT people."
According to the complaint, the state has the right to suspend, revoke or refuse to renew a license if the board discovers unethical conduct. Moreover, Illinois law prohibits counselors from discriminating based on sexual orientation.
Sun describes the complaint against McNulty as part of a broader campaign to fight "reparative therapy" across the country and encouraged all state licensing boards to enforce regulations that prevent the practice of "junk science."
Numerous medical organizations, including the American Psychoanalytic Association, have criticized reparative therapy as being harmful to the health of children.
SPLC's complaint comes after California Gov. Jerry Brown (D) last month signed into law the nation's first ban on "ex-gay" therapy practiced by licensed therapists. Brown said such practices that have "driven young people to depression and suicide" have now been "relegated to the dustbin of quackery."
Two conservative groups have challenged the California law in court, describing it as an overstep of government power.
Similar legislation is expected to be considered by the New Jersey State Legislature.
[Photo: SPLC deputy legal director Christine Sun (Courtesy of Twitter).]