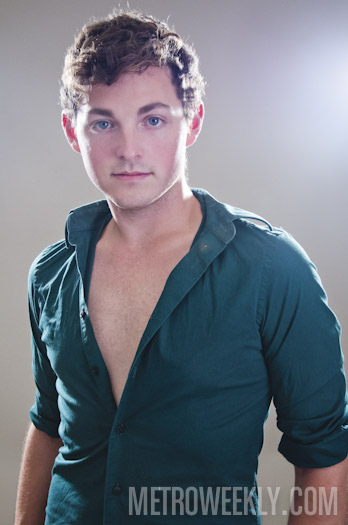 Coverboy Chris
(Photo by Julian Vankim)
What about on shoes?
$50. I'm so cheap. And unfashionable.
What's your favorite food to splurge with?
Cannoli.
What's your favorite season?
Winter, by far. I was born in December. I love the snow, the cold, wearing winter clothes.
What kind of animal would you be?
A dolphin.
What kind of plant would you be?
An oak tree. They're sturdy, strong and last for a while.
What kind of car would you be?
A black hybrid. Keep it environmentally friendly.
What are you most grateful for?
Music. I'm a person that doesn't express too much emotion-wise, and it has given me an outlet to express myself.
What's something you want more of?
Money. As a starving artist, I am very frugal. Not just for myself, but for all artists, I wish there was more money for us to live out our passions.
State your life philosophy in 10 words or less.
You get one life. Don't waste it.