"Balance" might be the word that first comes to mind when talking about our latest Coverboy. Born and raised in Pasadena, Md., 19-year-old Tim has his fingers in both the medical and theatrical worlds. A student studying surgical technology in the hope of becoming a surgical salesman, he also freelances in the arts — acting, singing, dancing and modeling. Juggling his busy life keeps him happy. "I have ADHD, so I need to move from one thing to another," he says. "Otherwise I feel like I'm wasting time." When not acting or studying, Tim likes to go on excursions, from the mall and movies to hiking and camping in the country. When he hits up the club scene – albeit rarely – you're likely to catch him at Grand Central or the Hippo.
What's on your nightstand?
I have biology, microbiology, anatomy and physiology books on my nightstand, plus some multivitamins, lotion and facial toner.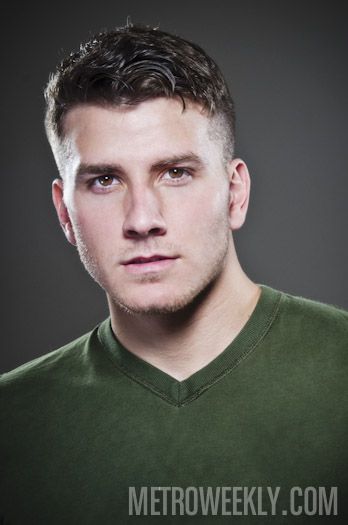 Coverboy: Tim
(Photo by Julian Vankim)
What's in your nightstand drawer?
My portfolio book, some headshots, résumés and photo albums of me and my best friend.
Where do you keep the condoms and lube?
At my boyfriend's house.
What are your television favorites?
Heroes, Glee, X Factor — anything that showcases people's talent, I get captivated by and find really interesting.
What was your favorite cartoon when you were a kid?
Pokémon and Dragon Ball Z.
What superhero would you be?
Iceman. I've always thought it would be cool to be able to use ice as your power. Plus I always thought he was "hot" while being "cool."
Who's your greatest influence?
My sister, because I've always looked up to her and admired her passion, her ability to let nothing stop her from achieving her goals and dreams.