Activists are turning their attention to UPS in their latest attempt to pull corporate funding for the Boy Scouts of America.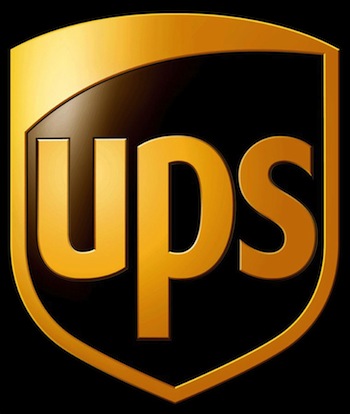 A week after Intel announced it would halt donations to BSA because of the group's discriminatory ban on out gay members and leaders, a petition targeting the United Parcel Service has already garnered nearly 16,000 signatures since its launch earlier this week.
Launched by Eagle Scout and Scouts for Equality founder Zach Wahls, petitioners hope to convince UPS to halt donations to BSA, which amounted to nearly $167,000 in 2010.
In a statement released today, Wahls said BSA is worthy of corporate support, but only after the organization ends its discriminatory ban on gay members.
"While the rest of the nation is moving forward, often with corporate America leading the way, the Boy Scouts of America has decided to turn back by reaffirming this hurtful policy," Wahls stated. "If UPS wants to uphold its reputation as a champion of equality and a proud leader in corporate diversity, then it must cut ties with the Boy Scouts until their anti-gay policy is removed."
Wahls, who is the son of lesbian parents, has been fighting the BSA's ban on out gay members since the 102-year-old BSA reaffirmed a membership ban on "individuals who are open or avowed homosexuals." The BSA continues to face fallout for the July decision, which was reached by a secret 11-member committee.
Both President Barack Obama and Republican presidential candidate Mitt Romney have said the organization is wrong to discriminate based on sexual orientation.
It remains to be seen what sway the petition will have with UPS. The American Independent first reported the large number of corporate donations BSA receives each year, which combined totaled about $3.6 million in 2010.
In a statement provided to The American Independent, UPS international public relations manager Kristen Petrella said that despite UPS's proclaimed support for inclusiveness and respect, BSA's ban on gay members would not affect their donations to the organization.
"This decision has not and will not impact The UPS Foundation's decision to provide funding to BSA although we evaluate each funding request on an individual basis," said Petrella. "UPS has always supported and will continue to support youth development. A large number of UPS employees were involved with the Boy Scouts in their youth and some of them continue to serve as scout leaders today. UPS believes in supporting organizations with which its employees are involved."
UPS has also donated to LGBT organizations, including the Human Rights Campaign, to which they gave $100,000 in 2010; and Parents, Families, and Friends of Lesbians and Gays (PFLAG), to which they gave $50,000.
Nevertheless, activists are pushing forward. Herndon Graddick, president of the Gay & Lesbian Alliance Against Defamation (GLAAD), encouraged UPS to rethink the donation policy.
"UPS has an opportunity to side with fairness and join other BSA Board Members, funders as well as hundreds of thousands of Americans in speaking out against this discriminatory policy," Graddick said in a statement.