Social conservatives moved forward with their lawsuit against California's historic ban on "ex-gay" therapy for LGBT youth today, filing a lawsuit in federal court.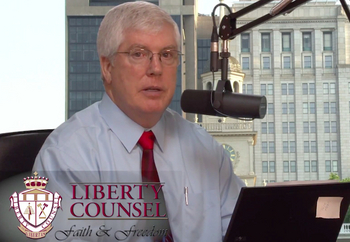 Brought by the Liberty Counsel, the lawsuit alleges that the ban, which was signed into law by California Gov. Gerry Brown (D) last weekend, is an overstep of state power.
"This law places the state between the client and the counselor," said Mat Staver, chairman of Liberty Counsel. "This law forces clients to receive and counselors to provide only one viewpoint on the subject of same-sex attractions, even when the client does not want to act on those attractions."
Liberty Counsel is representing opponents of the original legislation, which prohibits children younger than 18 from undergoing "sexual orientation change efforts" at the hands of licensed therapists seeking to "cure" them of homosexuality. The ban is the first of its kind in the nation and has been lauded by LGBT-advocates as protecting gay youth from abusive practices now deemed by the state to be harmful and dangerous.
Earlier this week, the Pacific Justice Institute filed a similar lawsuit against the ban.
Among the plaintiffs Liberty Counsel is representing is the National Association for Research and Therapy of Homosexuality (NARTH) and the American Association for Christian Counselors (AACC).
Joseph Nicolosi, a former president of NARTH and a psychologist who claims to be able to "cure" homosexuality, is a part of the lawsuit against the ban.
A former patient of Nicolosi testified in support of the ban earlier this year and described the devastating effect Nicolosi's therapy had on his life.
According to Ryan Kendall, "conversion therapy" destroyed his life and tore apart his family.
"In order to stop the therapy that misled my parents into believing that I could somehow be made straight, I was forced to run away from home, surrender myself to the local department of human services, and legally separate myself from my family," Ryan Kendall testified before California legislators. "At the age of 16, I had lost everything. My family and my faith had rejected me, and the damaging messages of conversion therapy, coupled with this rejection, drove me to the brink of suicide."
Although opponents continue to fight the landmark legislation even after it has been signed into law, LGBT-advocates remain confident that the law will be upheld.
"These extreme anti-LGBT groups are grasping at straws with these lawsuits," said Kate Kendell, executive director of the National Center for Lesbian Rights, in a statement. "Every mainstream medical and mental health association in the country has warned that these practices are ineffective and dangerous. The state has the right and obligation to protect young people from this abuse, which can lead to depression, substance abuse, self-harm, and even suicide."
California-based NCLR was a cosponsor of the bill. Kendell said the bill was no different than legislation that protects children from engaging in destructive behavior like smoking, drinking or riding in a car without a seatbelt.
Nevertheless, Staver continues to insist the law will restrict the rights of parents to make decisions on behalf of their children.
"This law is an astounding violation of the right to free speech and religious liberty," Staver stated. "Clients have the right to receive information that aligns with their values, and counselors have the right and the duty to provide information to help the clients in pursuit of their right to self-determination."
[Photo: Mat Staver on his radio program.]