This week's Coverboy was born in Istanbul and raised in Pennsylvania, but it was an internship in arts management that first attracted Circon to the District. The 28-year-old works as a visual stylist, designing fashion window displays for Nordstrom in Pentagon City, and loves art, photography and socializing. Constantly referring to himself and his best friends as "crazy," he eagerly claims the title of life of the party and has no shame rocking out to loud pop music – often at Nellie's, Cobalt or Town. Although he still makes annual trips to his native Turkey to visit family and friends, anyone wanting to whisk this Coverboy away should start booking an all-expenses paid trip to his dream destination, Amsterdam – and bring their dancing shoes!
What's on your nightstand?
My iPad, a bottle of water and cologne. I like spicy kinds of cologne, so I have a lot of them.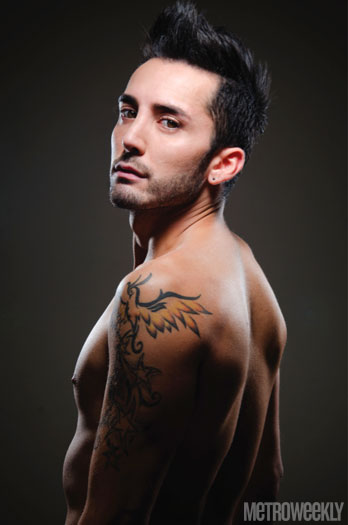 Circon
(Photo by Julian Vankim)
What's in your nightstand drawer?
Condoms, lube and a picture of my ex-boyfriend.
What do you think your potential new boyfriend would say about that?
I'm sure he'd be cool about it.
What are your television favorites?
The Walking Dead, Jersey Shore and Smash.
What was your favorite cartoon when you were a kid?
Power Rangers.
What superhero would you be?
Cyclops from X-Men, because he's hot.