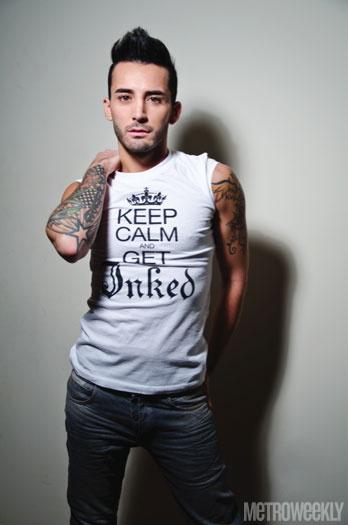 Coverboy: Circon
(Photo by Julian Vankim)
Who's your greatest influence?
My best friend, Katie Ray, because she's a mess.
What's your greatest fear?
To end up on RuPaul's Drag Race one day.
Why would you end up on RuPaul's Drag Race?
Because I would. I love that show.
Pick three people, living or dead, who you think would make the most fascinating dinner guests imaginable.
Lady Gaga, Christina Aguilera and Britney Spears.
That's a lot of divas in one room. Are you sure they wouldn't just fight?
That's what I want!
What would you serve?
Realness, with some vodka-soda.
How would you describe your dream guy?
Definitely tall, blond. With tattoos – preferably fun, colorful ones, like a sleeve or something like that.
Define good in bed.
Somebody who's open to freaky things.
Such as?
Leather, chains and all that.
Who should star in a movie about your life?
A lot of people say I look like Adam Levine, so I'm going to go with that.
Who was your first celebrity crush?
David Beckham.