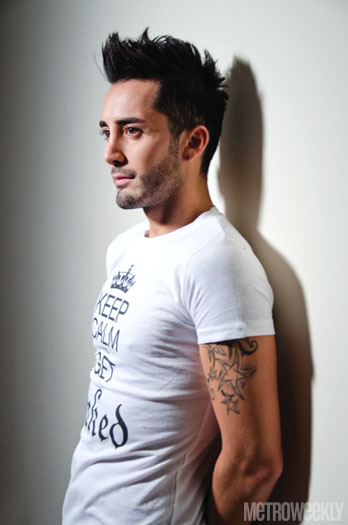 Coverboy: Circon
(Photo by Julian Vankim)
What's your favorite retail store?
Nordstrom.
What's the most you'll spend on a haircut?
$60.
What about on shoes?
$195.
What's your favorite food to splurge with?
Special K potato chips.
What's your favorite season?
Summer. You get to wear tank tops, shorts and everybody's half-naked.
What kind of animal would you be?
Turkey.
What kind of plant would you be?
I wouldn't want to be a plant.
What kind of car would you be?
A Mini Cooper. Small, polished, versatile and cute.
What are you most grateful for?
My crazy friends, because when they're around I'm not the only crazy person.
What's something you want more of?
Money and sex.
State your life philosophy in 10 words or less.
Live the life yet imagined.