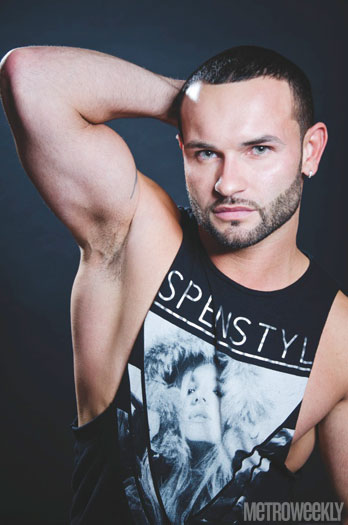 Coverboy: Michael
(Photo by Julian Vankim)
Do you have many regrets?
I have regrets about sometimes putting other people ahead of me.
Pick three people, living or dead, who you think would make the most fascinating dinner guests imaginable.
Jenny McCarthy. She's insane – but not in a homicidal way. And Meryl Streep and Goldie Hawn. Death Becomes Her is my favorite movie.
What would you serve?
They'd be really disappointed if I was cooking.
Well, where would you order from?
I was thinking they'd cook for me. Wouldn't they have a chef on hand?
Good point. How would you describe your dream guy?
Definitely a good sense of humor. Even-tempered. Responsible. Someone with big dreams and a logical game plan.
What about physically?
I'm more mental. Looks matter, but they're not the most important thing. None of my boyfriends look like each other – they're all over the place.
Define good in bed.
If you can stimulate my mind, I'm sure it's going to be good.
Who should star in a movie about your life?
I've been told I kind of look like Hugh Jackman, so let's pick him.