A right-wing organization with ties to a Texas-based tea party group is training its volunteer poll workers with literature that, among other things, depicts a man in a dress as an example of "voter fraud," prompting the National Center for Transgender Equality (NCTE) to speak out against the stereotype.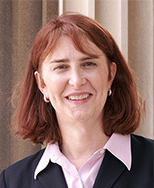 Mara Keisling, executive director of NCTE, told Metro Weekly that True the Vote, a vote-monitoring organization with roots to the King Street Patriots, a tea party group active in Texas, has been training voters using literature implying that transgender voters are illegitimate.
Keisling said that True the Vote poll watchers are being trained to challenge the signatures of voters, thereby forcing poll workers to ask for identification in the hopes of forcing "questionable" voters, including minorities and transgender people, to be forced to cast a provisional ballot, which is often not counted, and would also require the voter to come back after Election Day to prove their identity.
True the Vote claims to be nonpartisan, but largely focuses on fraud allegedly committed by Democrats and liberals. On the organization's website, the group admits that its efforts "began out of experiences during the 2008 election cycle" in Harris County, Texas. In 2008, due to high minority turnout, President Barack Obama was able to win Harris County, 50 percent to 49 percent, over John McCain, even as he lost Texas by 11 points.
True the Vote says it has successfully trained 1,000 poll workers to observe the election process in Harris County during the 2010 elections and plans to have more volunteers around the country observing the polls during this year's elections.
"True the Vote's whole purpose is to suppress voters who they think will not support their chosen candidates," she told Metro Weekly. "It's a big scare, it's un-American and it's disgraceful."
Citing a study by the Williams Institute that determined that up to 20,000 transgender people could be denied their right to vote, particularly in states that have passed more restrictive laws around voter identification, Keisling said that NCTE has set up a website, votingwhiletrans.org, to help educate transgender voters about the identification they may need to prove their identity.
The Voting While Trans website includes a checklist that voters can use to determine what identification – and often supporting documents, such as a utility bill – to bring to the polls. It also includes a back page designed to educate poll workers and election officials about the rights of transgender voters to vote and to express their gender identity.
NCTE has also released several Web-video public service announcements talking about transgender people's right to participate in the political process and has been sharing them on Facebook and Twitter to educate voters in the run up to Election Day.
"We always assumed we would just be collateral damage," Keisling said. "But now we're the targets."
For more information about resources available to transgender voters, or what to do if your voter registration is challenged, visit votingwhiletrans.org or call 1-866-OUR-VOTE (1-866-687-8683).

[Photo: Keisling, taken from National Center for Transgender Equality's website.]