Same-sex-marriage opponents are seeking to capitalize on the latest high-profile donation supporting marriage-equality efforts in Maryland, Maine, Washington and Minnesota.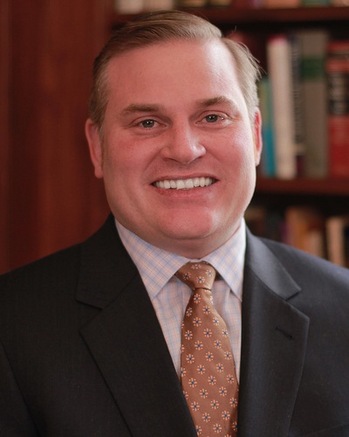 In a fundraising email sent today, National Organization for Marriage President Brian Brown sought donations from NOM supporters two days after Brad Pitt donated $100,000 to the Human Rights Campaign.
"Let's fight back!" Brown ordered in the email, which encouraged supporters to donate "generously" in order to protect values "Hollywood millionaires like Brad Pitt" are "attempting to dismantle and obscure."
In the email, Brown also mentioned Pitt's mother, who expressed her support for Mitt Romney in a letter published by Missouri's Springfield News-Leader in July.
Criticizing Obama's support for the "killing of unborn babies and same-sex marriage," Jane Pitt wrote that "any Christian should spend much time in prayer before refusing to vote for a family man with high morals, business experience, who is against abortion, and shares Christian conviction concerning homosexuality just because he is a Mormon."
In his fundraising email, Brown equated Pitt's donation to fueling backlash against his mother.
"What's even more distressing is that Brad Pitt's own mother Jane Pitt has been the subject of death threats and a torrent of public abuse for speaking out against gay marriage, and yet her son has still chosen to double down by pushing gay marriage on the rest of the country!" Brown wrote, adding, "I can hardly think of a better example of a liberal millionaire trying to impose his Hollywood values on all of us, no matter the consequences."
HRC and NOM are both pouring millions of dollars into the four states that will vote on marriage equality on Nov. 6. This year alone HRC has invested $5 million in Maryland, Maine, Washington and Minnesota.
In the final days of the campaign, NOM is also launching a campaign to mobilize 10 million voters through a series of robocalls. NOM will spend $500,000 calling households in Maine, Maryland, Washington, Wisconsin, Ohio and Pennsylvania.
The calls, which, according to a statement from Brown, "will remind voters to go to the polls, to protect marriage, and to support public officials who will do the same," are expected to play audio recordings by Florida Sen. Marco Rubio (R), Mike Huckabee and James Dobson.
[Photo: Brian Brown (Courtesy of NOM).]