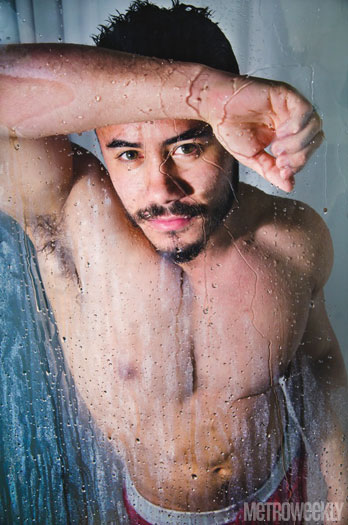 Rich McPherson
(Photo by Julian Vankim)
Rich McPherson tends dance to his own tune. He's got the drive and the discipline, matched by an independent streak. Does it come from bouncing around a bit – California, New York, Oman – when he was growing up? Or maybe from his military family?
Rich doesn't necessarily know. He can, however, share what those qualities sometimes look like. In high school, for example, he was a diehard wrestler.
"I placed in state," Rich says of high school wrestling in North Carolina, his last stop before D.C. "I was also doing cross-country and track, but that was just to get into shape for wrestling. I'd have to make weight, go whole days without eating. I couldn't wait to have that gulp of Gatorade at lunch."
Obviously disciplined. And definitely a jock, right? Not so fast.
"I wouldn't say 'jock,' because I didn't hang with a specific crowd," Rich counters. "I got along with everybody. The nerds, the geeks, the football team, people in band – everybody."