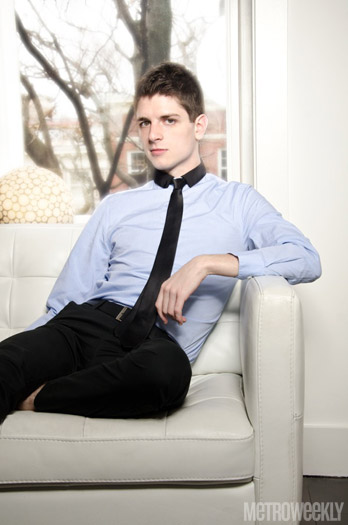 Timothy Warguleski
(Photo by Julian Vankim)
"I'm just cursed when it comes to cooking," he insists. "Take-out is the only way I can manage. That, or cold cereal."
Suitors may, at least, anticipate festive family reunions with all of Tim's gay relatives: three uncles, a cousin and one of his brothers.
"My family is beyond amazing when it comes to homosexuality," he jokes. "There's some cosmic force that's trying to get rid of our bloodline for some reason, that's like, 'You guys can't procreate the old-fashioned way.' We've done the math and it's about one-in-four people in my family who are gay. We should really have a documentary about us by now. TLC is missing out on some real good television."
When it came time to campaign for Coverboy of the Year, that family came in handy. But they were just one segment of an effort that took little time snowballing out of Tim's control.