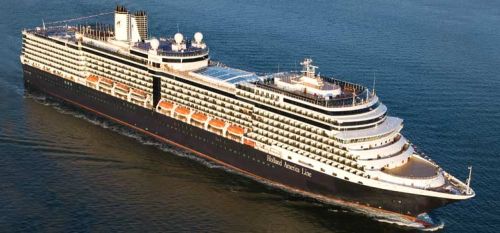 In 2013, four special anniversary trips will provide extraordinary opportunities to celebrate the 40th anniversary of Olivia, a provider of lesbian cruises, resort and adventure vacations.
To launch the milestone year, 6,400 guests will celebrate with Olivia on two 2,100-person Holland America full-ship charters to the Caribbean and two 1,100-person resort vacations in Punta Cana. For each trip, Olivia has pulled out all the stops with dozens of entertainers, surprise special guests, parties, excursions, activities, dances and shows – and, as a signature part of its mission, the company always charters the entire ship and resort so their guests can be out and free on vacation.
"I am so proud of all that Olivia has accomplished in the past 40 years. In addition to introducing women to incredible destinations, we have raised awareness for our community and changed what it means to be a lesbian traveler," says Olivia Founder and President Judy Dlugacz. "These upcoming anniversary trips are all about celebrating women – with women, and all we've experienced over these past four decades."
Olivia's Southern Caribbean cruises on Holland America's 2,100-passenger Nieuw Amsterdam will depart from Ft. Lauderdale, Florida, on Jan. 27 to Feb. 3 (sold out – wait list only) and Feb. 3 to 10. Then, in May, Olivia welcomes guests on two consecutive seven-day anniversary resort vacations at Club Med's Punta Cana Resort in the beautiful Dominican Republic. The first trip, which is almost sold out, takes place May 11 to 18; another follows from May 18 to 25. Olivia added a second week of each vacation after initial spots filled up quickly, and all four offer thrilling entertainment, activities and optional excursions.
Olivia's anniversary celebration trips are selling fast. Guests may make a reservation or join the wait list by calling (800) 631-6277 or (415) 962-5700.