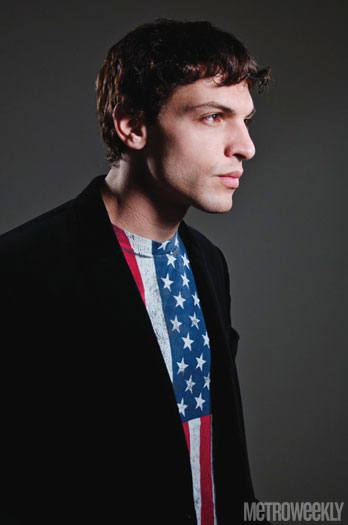 Coverboy: Christian
(Photo by Julian Vankim)
What about on shoes?
$200. If there's one thing I take seriously, it's my costumes for work.
What's your favorite food to splurge with?
I like to go to an all-American restaurant and get something really greasy, like a bacon cheeseburger. Greasy foods and candy.
What's your favorite season?
Summer. The sun treats me well, and you can do whatever you want outside.
What kind of animal would you be?
A beaver or a fox. Beavers are naturally creative. They'll make dams out of anything.
What kind of plant would you be?
A dandelion.
What kind of car would you be?
A Hyundai Accent.
What are you most grateful for?
My emotional stability and my career.
What's something you want more of?
Friends and toys.
State your life philosophy in 10 words or less.
"Do something every day that scares you." From Mary Schmich of the Chicago Tribune.