A Maryland delegate who has made opposition to marriage equality one of his signature issues told the Maryland Gazette in an interview that marriage equality was one of two factors contributing to increased drinking, which culminated in a powerboat crash in August in which Dwyer, another adult and four children sustained serious injuries.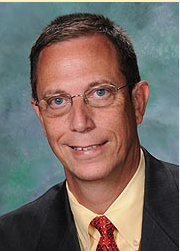 Del. Don Dwyer (R-Anne Arundel Co.) told the Gazette that the two major factors that caused his drinking to increase were his November 2011 separation from his wife of 31 years and what he felt was a "betrayal" by three other delegates who ended up "flipping" their votes in favor of the Civil Marriage Protection Act.
Specifically, Dwyer singled out Dels. Wade Kach (R-Baltimore Co.), Robert Costa (R-Anne Arundel Co.), and former Del. Tiffany Alston (D-Prince George's Co.) for voting to approve the marriage equality bill. Kach and Alston, who both voted against the measure in committee, surprised Dwyer by becoming the 71st and 72nd votes for the bill after Del. Veronica Turner (D-Prince George's Co.), a marriage equality supporter, was hospitalized, threatening the bill's chances of passage.
In the Gazette interview, Dwyer called the vote by the three lawmakers a "betrayal" that made him "physically ill."
"I felt a tremendous amount of pressure in my family," Dwyer is quoted as saying. "You take those personal issues (and) add betrayal on the professional side, and it really gets to be overwhelming."
Dwyer has spent much of his legislative career opposing same-sex nuptials, even going as far as to lead a failed attempt to impeach Attorney General Doug Gansler (D) after Gansler issues a legal opinion saying that Maryland would recognize same-sex marriages performed legally in other states. Dwyer has several times proposed amendments to ban gay marriages, and called for the removal of Baltimore County Circuit Judge Brooke Murdoch after she found the state's ban on same-sex marriage unconstitutional.
On Aug. 22, Dwyer and a friend, John Moran IV, a former candidate for sheriff and County Council in Anne Arundel County, were boating on the Magothy River when their 26-foot boat collided with an 18-foot boat containing Mark "Randy" Harbin, another adult, and five children. Dwyer's boat later sank as a result of the collision, while Dwyer, another adult, and four of the children were taken to the hospital.
The day after the accident, Dwyer appeared at a press conference in a wheelchair, neck brace and leg cast and admitted to drinking alcohol prior to the crash. Investigators later revealed Dwyer's blood-alcohol level was 0.24 percent, three times the legal limit for operating a vehicle.
Dwyer was later charged in December by Maryland Natural Resources Police with operating a vessel while under the influence of alcohol, reckless operation of a vessel, negligent operation of a vessel, failing to register his boat and a rules-of-the-road violation, meaning he did not exercise the proper precautions to avoid an accident.
Harbin was charged with negligent operation of a vehicle, failing to register his boat and a rules-of-the-road violation, according to The Baltimore Sun.
Dwyer's trial in the matter is scheduled for May 14. The Anne Arundel state's attorney sought outside prosecutors from Howard County, because two of Dwyer's House colleagues, Del. Ted Sophocleus (D-Anne Arundel Co.) and Del. Luke Clippinger (D-Baltimore City), work the Anne Arundel state's attorney's office, the Sun reported. If convicted, Dwyer could face up to a year in jail and be liable for nearly $2,000 in fines.
As a result of his legal troubles, Dwyer announced Thursday that House Speaker Michael Busch (D-Anne Arundel Co.) was removed from the House Judiciary Committee, the committee that oversees legislation regarding drunken driving and boating, and reassigned to the Ways and Means Committee, which deals with taxation and education.
In a statement announcing his reassignment, Dwyer said he would miss serving on the House Judiciary Committee, but understood Busch's position and welcomed the opportunity to serve on his new committee.
[Photo: Don Dwyer, courtesy of Maryland General Assembly]