Human Rights Campaign President Chad Griffin is publicly urging President Barack Obama to weigh in on the Proposition 8 case before the Supreme Court.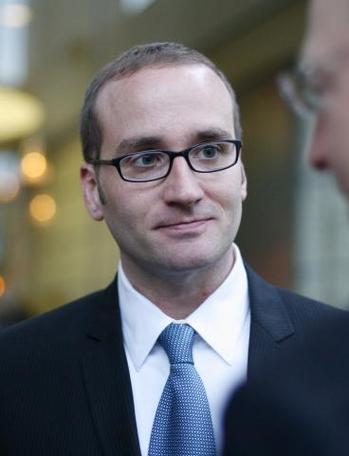 Following comments made today by White House press secretary Jay Carney in which Carney reiterated that the administration is not a party to the case regarding California's ban on same-sex marriage, Griffin issued the following statement:
In his inaugural address yesterday, President Barack Obama called for the equal protection of our nation's laws for gays and lesbians families. Now, as the United States Supreme Court prepares to hear a landmark marriage equality case on this same question, it seems only logical for the White House to take yet another important step toward fulfilling that promise of equality by filing an amicus brief in support of the plaintiffs in Hollingsworth v. Perry.

In the contemporary challenge to the Defense of Marriage Act, the law barring federal recognition of lawful same-sex marriages, the Justice Department has made clear its belief that that odious law defies our Constitution's promise of equality. As the Justices deliberate in a building that bears the chiseled words 'equal justice under law,' we hope the White House will ensure that its thinking in the Perry case—and the voice of a decisive majority of Americans—is heard loud and clear.
Although Obama's inaugural remarks indicated he might weigh in on whether he believes the Constitution protects the right of same-sex couples to marry, Carney said today that the president's position remains the same: "The president believes that it's an issue that should be addressed by the states."
Griffin has played a key role in the fight against Proposition 8, having founded the American Foundation for Equal Rights in 2009 to challenge California's ban on same-sex marriage.
[Photo: Chad Griffin (Courtesy of HRC).]