President Barack Obama approved the defense budget for 2013, issuing a lengthy statement in the early morning hours of Thursday Eastern Time about his qualms with the more than $600 billion defense authorization bill.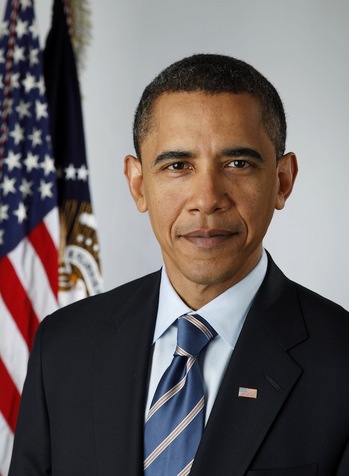 "Even though I support the vast majority of the provisions contained in this Act, which is comprised of hundreds of sections spanning more than 680 pages of text, I do not agree with them all," Obama stated, adding the Constitution forbids him from rejecting specific sections.
Obama led his three-page statement by voicing his concerns with the "unnecessary and ill-advised" provision that purports to protect the religious beliefs of servicemembers. A Defense Department policy that already ensures no chaplain can be forced to perform a same-sex marriage.
According to Obama:
Section 533 is an unnecessary and ill-advised provision,as the military already appropriately protects the freedom of conscience of chaplains and service members. The Secretary of Defense will ensure that the implementing regulations do not permit or condone discriminatory actions that compromise good order and discipline or otherwise violate military codes of conduct. My Administration remains fully committed to continuing the successful implementation of the repeal of Don't Ask, Don't Tell, and to protecting the rights of gay and lesbian service members; Section 533 will not alter that.
The final language of Section 533 of the National Defense Authorization Act is a watered down version of a much more anti-gay provision proposed by outgoing Rep. Todd Akin (R-Mo.). The "conscience clause" simply states that servicemembers' and chaplains' "moral principles" and "religious beliefs" must be accommodated "in so far as practicable."
Moreover, no member of the military may "require a chaplain to perform any rite, ritual, or ceremony that is contrary to the conscience, moral principles, or religious beliefs of the chaplain."
Chaplains are also protected against discrimination or "adverse personnel action" on the basis of their refusal to comply with any of the previously described rituals or ceremonies. According to a summary of the bill released by Democrats on the House Armed Services Committee, "The protection does not protect the speech or conduct of an individual, and preserves the authority to take disciplinary or administrative actions that threaten good order and discipline."
Democrats and LGBT-rights advocates had voiced concerns that the conscience clause, declaring it unnecessary and indicative of opposition that remains to open service.
"This fight is a reminder that the gains we have made are fragile and that we must be ready to defend them at a moment's notice, even while we are pressing forward on issues such as military nondiscrimination protections for LGBT service members and benefits for same-sex spouses and families to achieve true equality in our military," said Allyson Robinson, executive director of OutServe-SLDN, in a statement last month.
Drew Hammill, spokesperson for House Minority Leader Nancy Pelosi, declared the language a "completely unnecessary attempt to address a phantom problem."
According to a White House official, the defense bill was delivered to the president over the weekend and brought with him to Hawaii, where it was signed.
[Photo: Barack Obama (Courtesy of the White House).]