President Barack Obama revealed his plan for immigration reform today, calling for binational same-sex couples to be extended the same immigration rights as straight binational couples.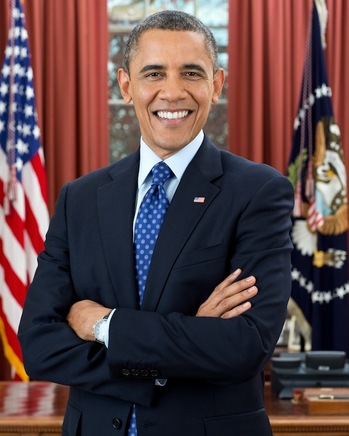 In a speech delivered in Las Vegas today, Obama laid out a four-part plan that consists of strengthening border security, cracking down on employers who hire illegal immigrants, hold undocumented immigrants responsible before they can earn citizenship and streamlining legal immigration.
Within the plan Obama unveiled Tuesday are provisions that would allow Americans or permanent residents to seek visas for same-sex partners who are immigrants, something long sought by LGBT-rights advocates.
Although Obama did not mention LGBT families in his speech, according to a fact sheet released by the White House, "[The proposal] also treats same-sex families as families by giving U.S. citizens and lawful permanent residents the ability to seek a visa on the basis of a permanent relationship with a same-sex partner."
Under the Defense of Marriage Act, immigrants in relationships with Americans of the same-sex are denied various protections, including eligibility for green cards, because the federal government does not recognize such relationships.
"The President has long believed that Americans with same-sex partners from other countries should not be faced with the painful choice between staying with the person they love or staying in the country they love," White House press secretary Jay Carney told reporters on Air Force One on the way to Las Vegas earlier today.
According to Family Equality Council, there are more than 36,000 binational same-sex couples living in the United States today. Nearly half of them are raising children.
"Immigration is fundamentally a family issue," said Jennifer Chrisler, executive director of the Family Equality Council, in a statement. "These children need to know that their family won't be torn apart simply because the government won't recognize their parents' relationship. We can and will do better for these families."
Obama's plan received widespread praise among advocates, but stands in contrast to a plan unveiled by a bipartisan group of senators Monday that does not include provisions for binational same-sex couples. The group of senators have said their plan is not finalized, but many believe inclusion of same-sex couples could prove to be one of the most polarizing aspects of immigration reform.
Sens. John McCain (R-Ariz.) and Lindsey Graham (R-S.C.), both of whom are part of the eight-member working group on immigration reform, have expressed resistance to including same-sex couples in immigration reform.
"Well, it's something that frankly is not of paramount importance at this time," McCain said Tuesday on CBS's This Morning. "We'll have to look at it, we'll have to gauge how the majority of Congress feels, but that to me is a red flag that frankly we will address in time."
Speaking to reporters on Capitol Hill Tuesday, Graham was more direct in his opposition.
"Why don't we just put legalized abortion in there and round it all out," Graham said, according to The Huffington Post.
[Photo: Official portrait of President Barack Obama (Courtesy of the White House).]