A Virginia Senate committee unanimously approved a bill that would allow unmarried couples to cohabitate without fear of prosecution by the Commonwealth.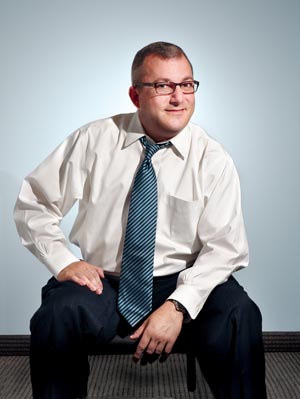 All fifteen members of the Senate Committee for Courts of Justice voted to send the bill, SB969, to the floor, where it is expected to receive a vote by the full body later this week, according to Sam Bosch, legislative assistant to Sen. Adam Ebbin (D-Alexandria, Arlington, Fairfax counties), the chief co-patron in the Senate.
SB969 would amend the Code of Virginia to strike out a clause within the law, dating back to the 19th century, which says that "any persons, not married to each other" who "lewdly and lasciviously associate and cohabit together" shall be guilty of a Class 3 misdemeanor, a crime punishable by a fine of up to $500.
Under the law as currently written, cohabitation by unmarried couples carries the same penalty as a person who engages in "open and gross lewd and lascivious behavior." A second conviction for either charge is punishable as a Class 1 misdemeanor, which is punishable by up to 12 months in jail or a fine of up to $2,500, or both.
The law has generally been left unenforced for decades, but was used to threaten a Norfolk daycare worker who was living with her boyfriend of 16 years with the loss of her license, according to The Washington Post.
The amended law would legalize cohabitation by unmarried couples, which would include gay or lesbian couples due to Virginia's refusal to recognize any form of same-sex relationships. It would keep in place punishments against "open and gross lewd and lascivious behavior," such as public sex or nudity, for both heterosexual and homosexual couples.
The bill is expected to be voted on by Thursday or Friday, depending when it is placed on the Senate calendar, after which it must be read three times and can be subsequently amended by senators before being passed by the full chamber. If passed by the senate, it would then move to the House of Delegates, where the measure is being shepherded by Del. Scott Surovell (D-Fairfax Co.), and would then be sent to Gov. Bob McDonnell (R) for his signature.
McDonnell has not yet taken a position on the bill, but came under fire during his 2009 gubernatorial race after a graduate school thesis he wrote while a student at Regent University came to light. In the paper, McDonnell had written that Republicans should shield heterosexual two-parent families from the effects of abortion, feminism, welfare and "cohabitators, homosexuals or fornicators."
[Photo: Sen. Adam Ebbin]