One main benefit of a small business is that it is personal, which extends to the causes and charitable giving in which many business owners engage. In fact, one perk of being a business owner is the increased clout and financial impact you can bring to a cause. One important day that many businesses in the D.C. community support is the National Black HIV/AIDS Awareness Day (NBHAAD), coming up Feb. 7. This is a model initiative that embraces all the tenets of the White House National HIV/AIDS strategy.
Overall, the estimated rate of new HIV infec­tions among blacks/African-Americans contin­ues to be greater than the rate among whites, and in 2010, blacks/African-Americans comprised 44 percent of new HIV infections according to the Centers for Disease Control and Prevention (CDC). For the LGBT community, the numbers are even more startling. Don Blanchon, executive director of Whitman-Walker Health, says that in D.C., "We still see more than 850 new infections a year. More than half of these new infections are among gay and bisexual men."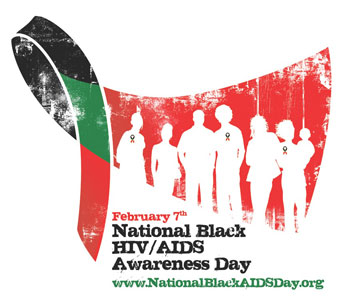 The cornerstone of NBHAAD is testing, but it aims for much more. Nycal Anthony-Townsend, president of the Alliances for Quality Education and the chairperson of NBHAAD's Strategic Leadership Council, says it is about "empowering and mobilizing communities across the nation to fight the spread of HIV/AIDS among the black population through education, testing, advocacy and treatment."
The organizations involved in the HIV/AIDS epidemic especially want to inspire leaders from the communities affected. Blanchon emphasizes the importance of days like this in educating at-risk individuals and says, "Only by working together as a community can we hope to bring down new infections."
Business leaders have answered the call and have been involved with awareness days and this movement for many years. Scott Miller, a bank officer and branch relationship manager at Eagle Bank, volunteers with the Northern Virginia AIDS Ministry (NOVAM) and says he does so because, "As both a father and community-based business banker, I felt compelled to support NOVAM and its outreach to the youth and young-adult community. The most compelling factor that drew me to volunteer was my eagerness to help my son and his classmates make safe behavior choices."
Efforts like these can pay dividends to the business community in turn, beyond the reward of doing the right thing. Anthony-Townsend notes that "a healthy workforce is an asset to any industry."
To learn more about NBHAAD and how to get involved, go to nationalblackaidsday.org. You can also find NBHAAD on Facebook, Twitter and YouTube.
Winner of the 2012 NGLCC Chamber of the Year Award and ranked No. 18 for Local Chambers of Commerce in the Washington Business Journal's "Book of Lists," the Chamber means Business. For more information, visit caglcc.org.
Jessica Vaughan' is a local freelance writer and a member of CAGLCC.