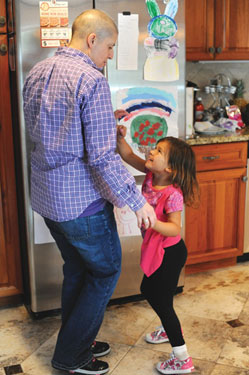 In that spirit, Lucidon pushes on with her multiplatform documentary, as her subjects change, as laws change, and as Lucidon herself changes.
"That's what documentary photography and filmmaking is all about: just making yourself present for these things to unfold. You just try your best to keep up with everything. I don't know how the stories end. I kind of just let the stories let me know when they're finished."
Visit The Legal Strangers Project online at legalstranger.com.